Date: March 17, 2023
Author: Brinley Froelich
Digital production printers are commercial-grade printers that produce high-quality images and marketing materials in larger quantities. These devices can cost between $200,000 to $500,000. Many print shops and retailers of printers are recognizing the importance of adding production printers to their fleet. The addition of cut-sheet printers can bring business to a shop that traditionally refers work to other shops that can efficiently complete these types of projects. Even in-plant shops are adding sheet-fed printers to round out their services.1 This article examines how a production printer fits into the existing printing operations of a print shop and why these types of printers can help round out print operations and add more business opportunities to your shop.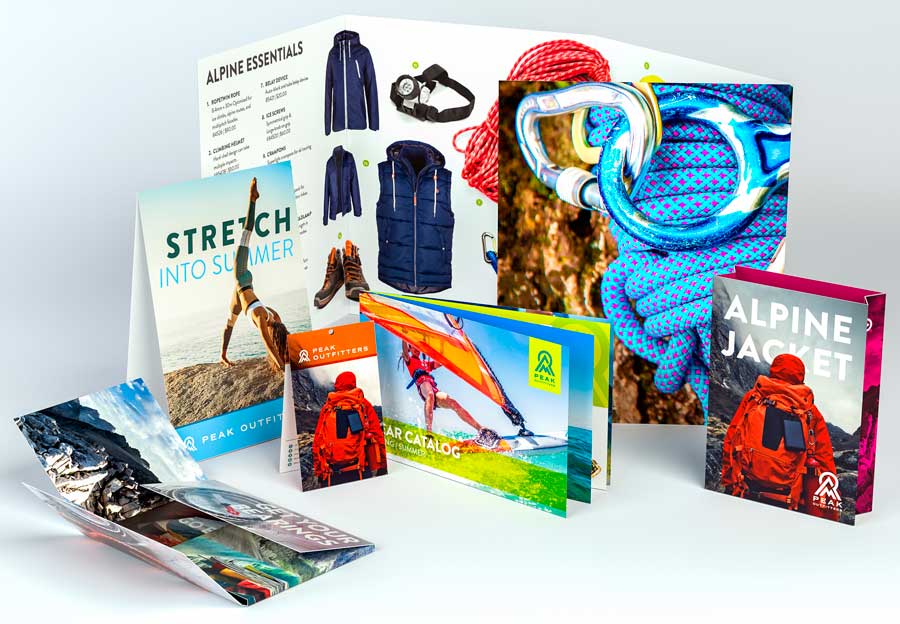 What Are the Top Ten Benefits of Production Printers?
Saves money

As a long-term investment, a commercial printer will save money and keep the project in-house rather than outsourcing your tasks to other specialized printing services.

Saves time

Printing in your shop skips the queue allowing you to prioritize printing on your schedule rather than relying on someone else's timeline.

Print high-quality materials

High resolutions, exceptional rendering, sharp color contrast, and other features combine to create outstanding finished products that wow customers.

Easy to use

Send your digital files directly to the printing device, and see the finished product immediately.

Reliable and easy to maintain

Certified experts will help install and teach your staff how to use and maintain the printer to ensure longevity and ease of production. Because of the many automated features of these types of printers, your team spends less time setting up jobs and less maintenance, resulting in more print jobs.

More possibilities

Choose your paper quality and material, ink colors, and more to create precisely what your clients demand.

Print in large quantities

These printers produce high volumes necessary for mass production.

Print-on-demand

Digital printing allows easy start-up, interruptions, edits, and completion for a smoother workflow.

Reduces customer turn-around time

Instead of waiting days for a finished product, customers can send the file digitally and receive the completed print project in hours, not days, or the following week.

Provides customization

Print custom jobs for specific individuals or to target small groups, allowing printing from the client's database of prospects or customers.
What Are the Different Types of Production Printers?
Production printers come in three different types. There are wide-format printers, cut-sheet printers, and continuous-feed printers. This article will discuss the first two types.
Wide-Format Printers
Wide-format printers print on larger sheets ranging from 17 to 100 inches and up to 4 inches thick. These bigger sizes produce banners, posters, trade show graphics, wallpaper, murals, or other large-format graphics. In addition, they can print on paper, vinyl, canvas, and even film for indoor and outdoor applications.
Benefits of Wide-Format Printers
Ideal for AEC, GIS, and CAD users
Opens new opportunities for printing businesses for more high-end graphics
Easy to adjust colors or text
Allows your print shop to adapt more to the needs of your clients, particularly advertising agencies and marketing companies
Easily edit and modify content
Produce vibrant colors unmatched by standard printers or by an offset press
Expand from standard CMYK printing to 5 or more colors
Use neon or metallic colors to achieve special effects
Sheet-Fed Printers
Cut-sheet production printers offer blazing print speeds of up to 140 ppm. They provide print resolutions of up to 2400 x 4800 dpi. Cut-sheet printers economically complete print runs of less than 2,000 copies to accommodate smaller print jobs that are not cost-effective for a press. Monthly volumes reaching 1.7 million pages provide for sustained and continuous operations. These digital printers allow you to make quick corrections or personalize each piece for target marketing individuals or small groups within the same print run. These digital printers handle individual sheets of paper loaded into trays for easy loading and handling.
Benefits of Sheet-Fed Printers
Great for brochures, flyers, billing statements, earning statements, and posters
Ideal for ad agencies, print shops, and graphic designers
Print up to 1 million pages monthly
Captures print jobs you normally could not do to expand your business
Print business forms and employee earnings statements
Allows for easy corrections to handbooks and other documents when last-minute changes take place or an employee moves on to another company
Efficiently completes print jobs that are not a good fit for a high-volume press or low-volume printers
Use neon or metallic colors to achieve special effects
Summary
So how does a production printer fit in your shop parked next to your Heidelburg offset press? These industrial printers take care of print runs of less than 2,000 pages that are not economical for an offset press. These commercial printers offer easy setup, customization, and print-on-demand. Corrections and adjustments are easy to get colors to meet brand requirements. Customers are happy with the quick turn-around times of a few hours rather than days to a week for an offset press. Many print shops find that having a production printer on the team brings business to their shop that they would turn away before. Can your business benefit from a cut-sheet or wide-format printer?
Footnotes