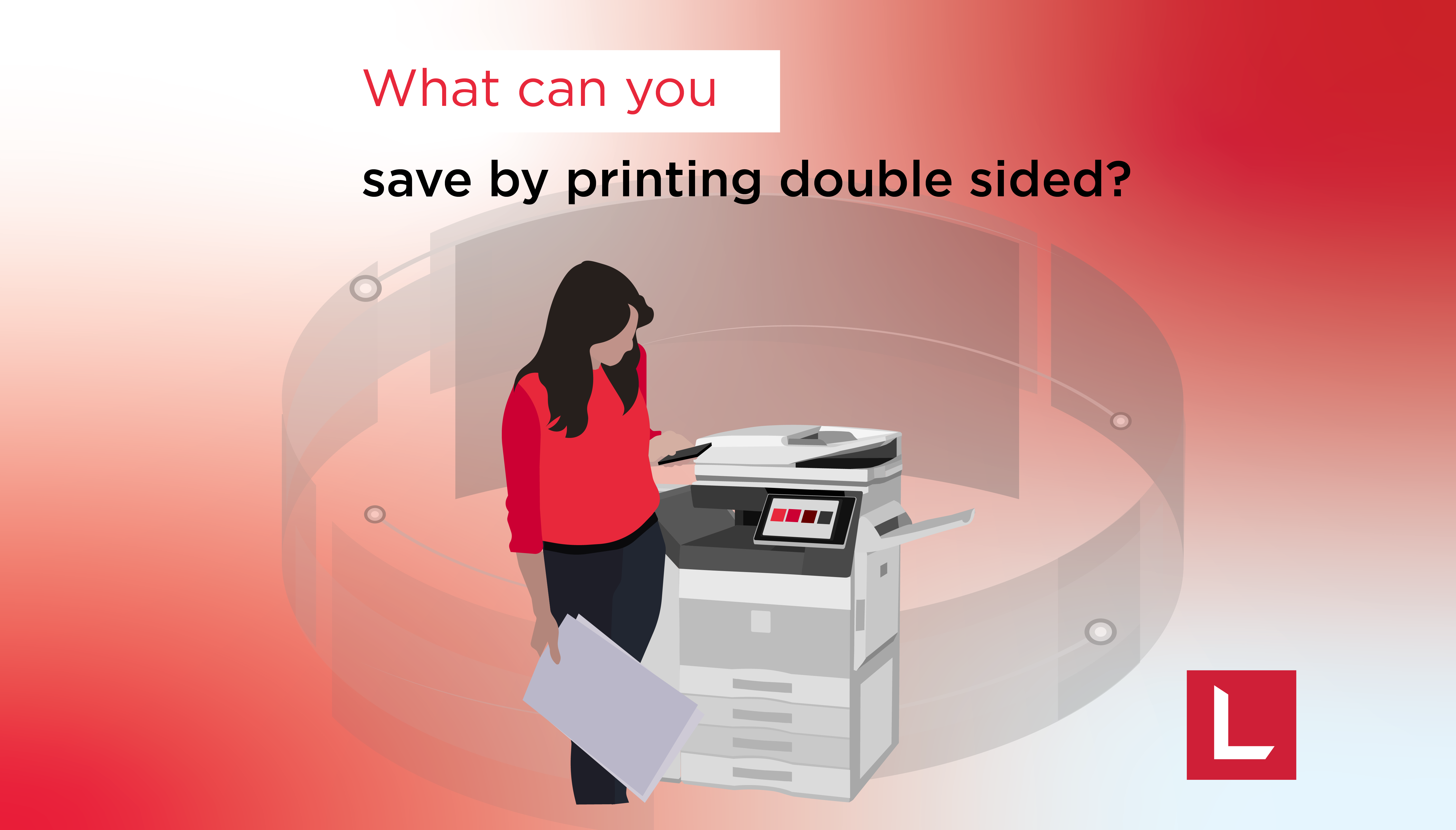 Is Double-sided Printing a Good Option?
Start saving money and the environment instantly.
Would you like to start saving more money? First, it's a major energy saver to print double-sided in that you are consuming less energy compared to what you normally would. Second, you'll use less paper. You won't have to place a paper order as often as you have in the past. At Les Olson IT, we want to save you money and help your business be more efficient.
Printing single-sided used to be very common, but these days duplex printing is becoming more popular. Double-sided printing is eco-friendly and can help you save money. Arizona State University saved over 700 trees after they switched to double-sided printing. In estimation, double-sided printing can save your business about half of the cost to printing single-sided pages. Since duplex printing uses half the paper that one-sided printing uses, businesses can reduce their materials costs. Not only are you saving our planet's trees, but you are saving your business money.
Double-sided printing makes you a great steward of the environment.
According to the Environmental Protection Agency, "The average office worker uses 10,000 sheets of paper each year. The United States alone, which has less than 5% of the world's population, consumes 30% of the world's paper. Over 40% of wood pulp goes toward the production of paper. Printing and writing paper equals about one-half of U.S. paper production; and with the cost of using paper in the office which includes printing, storing, and distributing, it can run 13 to 31 times the cost of purchasing the paper in the first place!"
Choosing the right printer is critical.
Duplex printing is an environmentally friendly way to print. It uses half the amount of paper, requires less energy, and takes up less room than one-sided printing. According to HeatPressGuide, "The amount of output your printer can handle is also worth considering in a double-sided printer. Most duplex printers are productive and super speedy. The exact output will depend on the memory and processing speed of the individual printer, though. Choosing a quality duplex printer will ensure you can produce as much as possible while saving on resources like time and paper. Saving on paper will have a positive environmental impact over time, which is especially important if you're printing for a business."
This printing process will be an asset for your business needs. All you have to do is change your printer settings to print your work on both sides, and that's it. Not only is it easy to set up on your printer, it's easy to implement across your network as well.
If you'd like help in finding the right printer for your specific double-sided printing needs, book an appointment with one of our Image and Print Specialists who are experts at assessing your needs and helping you find the perfect printer for your business. Just fill out the form below and one of our experts will be in touch soon.
Work smarter not harder. Begin printing double-sided now!
Call (801) 452-7988 for an immediate response (8am – 5pm, MT) or complete the form below.