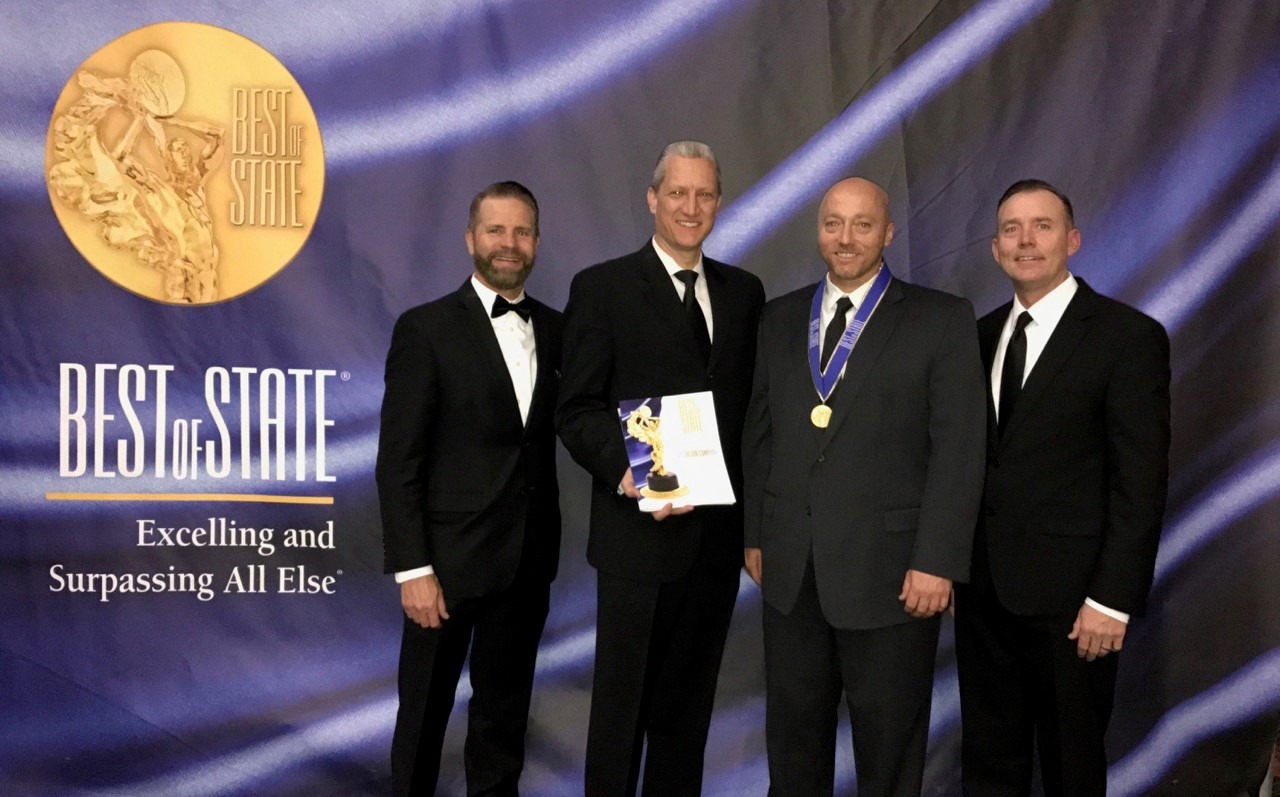 Les Olson Company was recently presented with the 2017 Best of State award for its Computer Network Solutions in the category of Science and Technology.
The Best of State Awards were created to recognize outstanding individuals and organizations in the state of Utah. The panel of judges considered overall excellence in endeavors, use of innovative approaches or methods, and contributions to the quality of life in Utah. As an I.T. Services Provider, Les Olson Company is pleased to have effectively demonstrated their superior performance in each criterion.
Why Managed I.T. Services by Les Olson Company?
Les Olson Company has always been on the cutting edge of technology, beginning in 1956 with dictation equipment, state-of-the-art technology of the time. With the evolution of the copier from a stand-alone unit to a networked-connected Multi-functional tool, Les Olson Company organically progressed into a leading provider of Managed I.T. Services.
What began as day-to-day support of clients without I.T. resources gradually developed into an all-inclusive network management offering and today, virtually anything that communicates with a network can now be monitored and managed through Les Olson Company's expert team through their Managed I.T. Services program.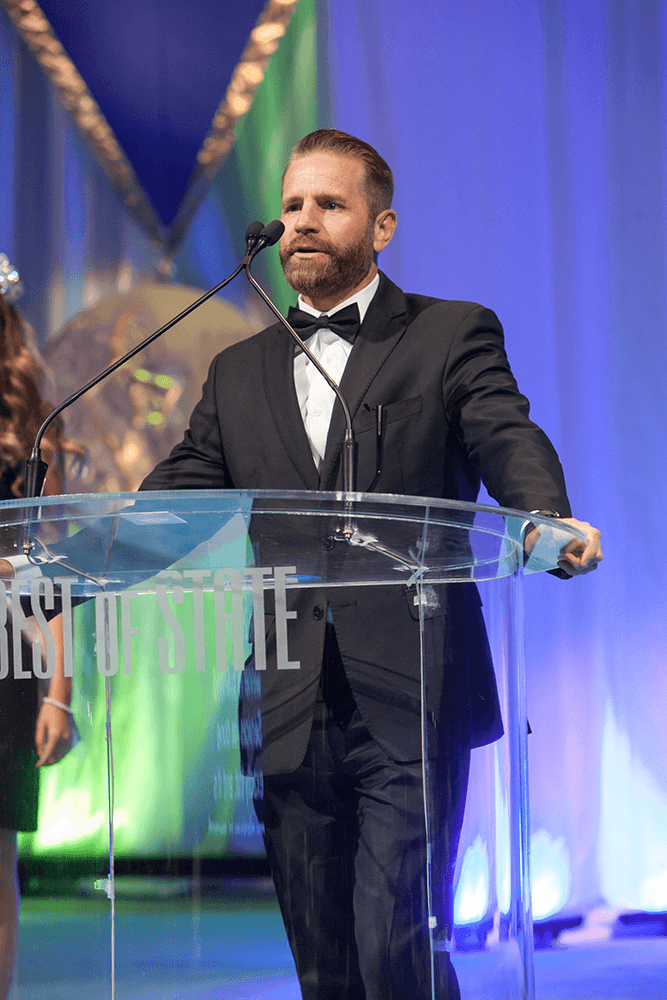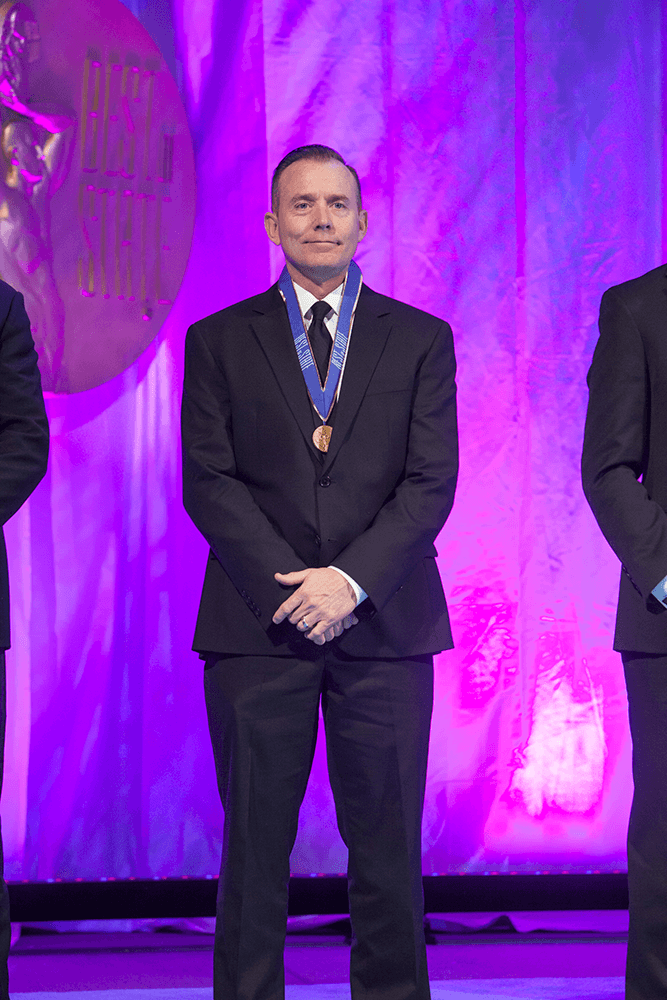 Use of Innovative Approaches or Methods
Les Olson Company maintains a strong commitment to innovation and it shows in its unique approach to Managed I.T. Services.
Examples of this are:
Their brand new, state-of-the-art Network Operations Center (NOC)
Proactive care and maintenance
An all-inclusive program structure
Network Operations Center
Les Olson Company's NOC houses an extensive MIT team within one central location. Here, clients' networks and servers are monitored remotely 24 hours a day, 7 days a week by a sizable and comprehensive team of skilled technicians. In addition to this, experienced on-site technicians are available to support customers in their own offices.
Specifically, Les Olson Company's NOC functions as a secure staging area were major updates can be configured and tested before going live onsite at customer locations, ensuring optimal performance and minimal downtime. By maintaining configuration backups of each client's network, Les Olson Company has the ability to retroactively restore network components to a previous version if needed. Les Olson Company's commitment to its Managed I.T. clients is to ensure business continuity through proactive monitoring, maintenance, and management of their networks.
Proactive vs. Reactive
Managed I.T. Services can generally be grouped into two main strategies for network defense: proactive and reactive. Les Olson Company champions and practices a proactive defense model, where potential problems, needs, or challenges are identified before they become disruptive. Contrast this with a project-based reactive strategy that addresses problems after they have already happened.
This vision provides customers with the peace of mind that they have a formidable line of defense against any and all network inconsistencies, issues, data losses, or security breaches. Les Olson Company utilizes industry-leading monitoring protocol to ensure that the most valuable and vulnerable information remains secure, always.
The All-inclusive Benefit
Finally, the all-inclusive structure of the MIT program provides clients with the assurance that their every need will be managed for a fixed monthly charge. Many other MIT companies operate under a break-fix model, where I.T. services and solutions are purchased a la carte when needs arise.
This creates an unpredictable, tenuous annual I.T. cost that can vary tremendously year-to-year and create unwanted budgetary constraints. While Les Olson Company certainly can and does offer project-based support, they promote an all-inclusive model. This is because Les Olson Company knows the value of decreasing overhead and the importance of having predictable monthly expenditures. The best part is that this fixed rate includes all hardware, software, an entire I.T. support team, and even unique services such as MDM or Mobile Device Management monitoring.
Truly Your Office Technology Partner
Les Olson Company understands how blessed they are by the community and are fiercely committed to the success and strength of Utah. Being a good corporate citizen is among one of the highest values that govern the company's actions day in and day out.
Today's world is connected in more ways than ever before. Les Olson Company has a long history of evolving with technology and the times. This history shows that the company will continually offer the most current technology to help its customers stay productive.
Learn how your business can benefit from Managed I.T. Services