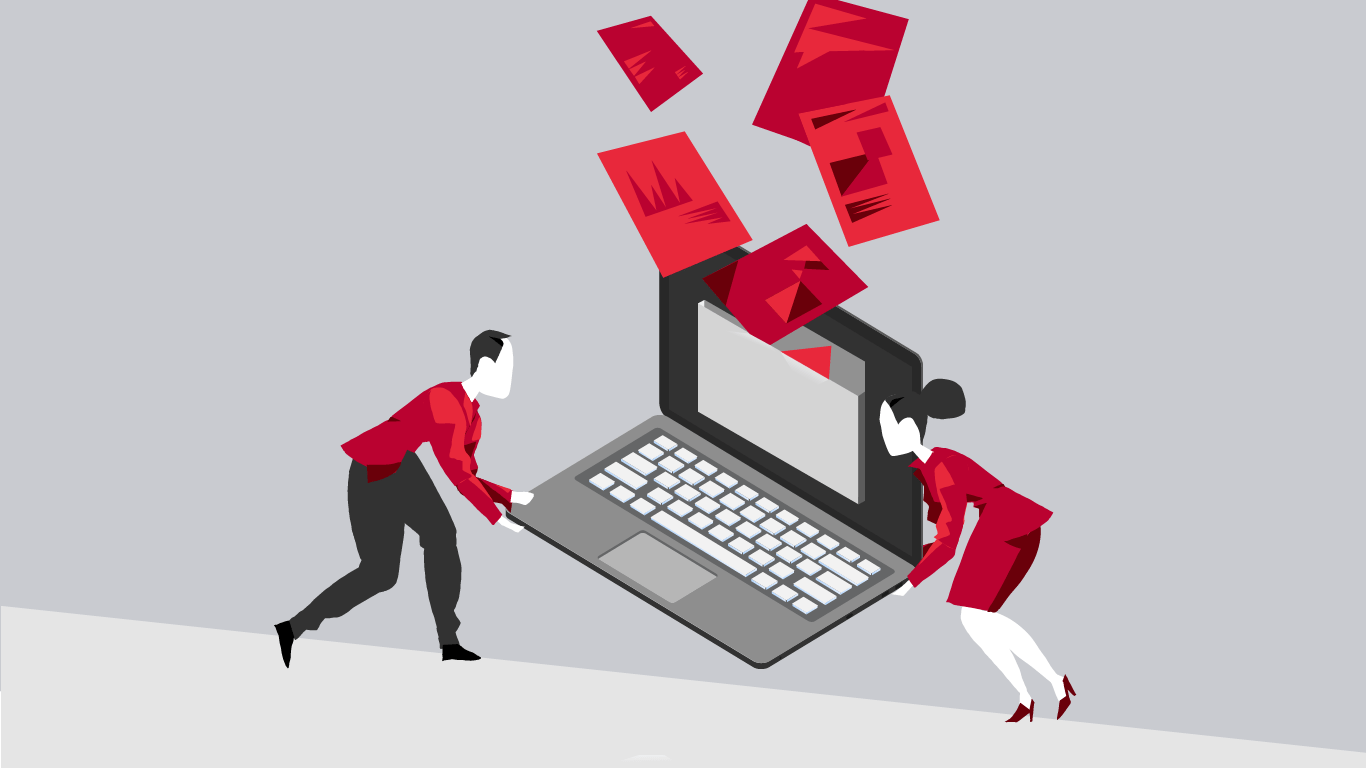 Most paper-dependent organizations are so used to handling paper that they do not notice the administrative costs paper-dependent processes bring via document misfiling, faxing, snail mailing, and manually searching for information. Document management software (DMS) is a technology designed to overcome the limitations of the traditional office.
Using document management software (DMS) creates reduced operating expenses and, therefore, business continuity. However, it also creates business continuity through data backup and redundancy should a natural disaster occur and destroy a business's on-site information.
Aligning DMS Vendor Innovation with Organizational Purpose
Although DMS strategy and software are developed to adapt to business demands, they will also grow independent of organizations' demands—meeting needs of which organizations are not yet aware.
It's for this reason that when a DMS vendor adds a new feature to its product spread that organizations should explore how it can benefit them before dismissing it.
In fact, most DMS vendors do not update their software before considering the future needs of its buyer base. That's why it's worth exploring how your business can adapt to future challenges through DMS technology.
Why Document Management Turns Information into Strategy
As the marketplace diversifies, DMS development teams will update solutions to not only help businesses manage information effectively, but also to develop information management strategies.
A combination of software and strategy, within the next 5 years, DMS will include a diverse set of road maps for information management strategy—which will greatly empower knowledge workers.
For instance, Infosys, a business technology and consulting firm, notes that one of the biggest changes DMS will face within the next several years is its permeation throughout the organization, particularly beyond the points of mere implementation and use—turning it into a more "complete business solution."
Why Document Management Software Increases Workflow Transparency
Few business processes are given a visual road map in organizations, making them difficult to implement, remember, and use. However, DMS features like workflow, for instance—create a traceable process road map. This keeps employees accountable for specific tasks and helps system admins identify roadblocks to project completion as they arise.
DMS also centralizes processes for offices with multiple branches, including the external auditors who oversee them. Within the next decade, it is possible that document management software vendors with satellite and remote access will have created an established road map for auditors, which can be replicated across many different industries.
This trend will also shift organization's awareness, making them focus more on content collaboration rather than the management of transactional content, which will also increase demand for document management software use.
How Document Management Enables Enterprise-grade Tech Sufficiency
As DMS technologies become more sophisticated, so does their ease of use. Given that some DMS vendors sell on an international basis, customer support in the industry demanded an overhaul not too long ago.
The language and cultural barriers to providing effective customer support overseas and across continents has posed significant barriers. However, the increased usability of DMS offerings has reduced the problems associated with this issue, and users of these technologies are becoming increasingly self-sufficient.
The Future of Document Metadata in DMS
Metadata's role in the DMS market will gain an even stronger foothold as organizations look to retrieve higher volumes of content and information based on what the content contains, not where an employee has stored the content. This makes the content storage and retrieval process simpler and more automated.
For organizations striving to grow considerably within the next five years, metadata-driven DMS with Zonal OCR/Natural Language Processors (NLPs) and other file retrieval add-ons will be the best options as growing organizations accumulate information rapidly and without control.