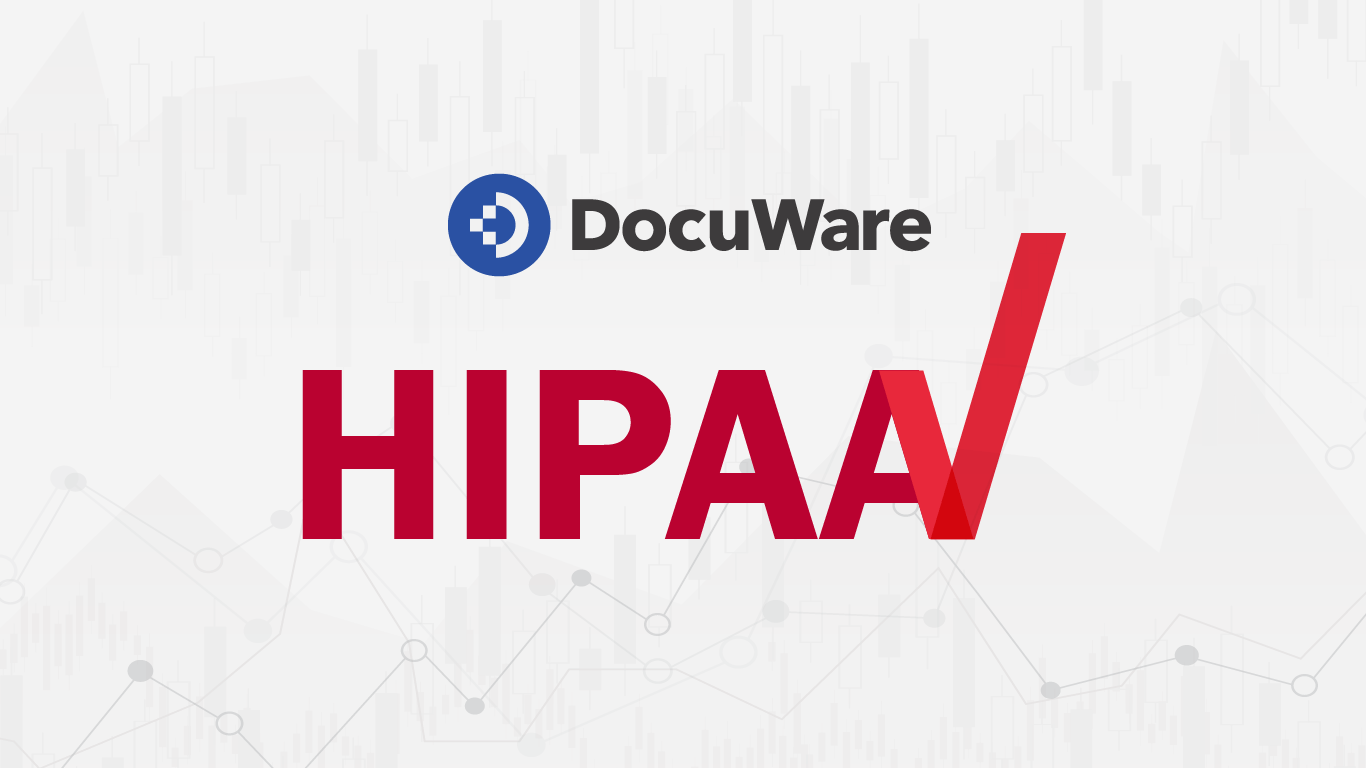 Leading Enterprise Content Management (ECM) Provider Ensures Privacy and Security of Health Information.
DocuWare, a large ECM provider in the U.S., recently had its current controls verified and audited in order to ensure compliance with HIPAA Regulations. It has been confirmed that it continues to adhere to national data laws and HIPAA regulations.
What is HIPAA?
HIPAA, the Health Insurance Portability and Accountability Act, regulates the use and disclosure of an individual's health information. HIPAA compliance is required for health care providers, vendors contracted by organizations subject to HIPAA, and contractors that a business uses in the compliance of HIPAA. DocuWare must comply with HIPAA because it is an associate of its health care providers.
While there is no organization that officially provides a HIPAA-certified seal, DocuWare took the necessary steps to put strict procedures in place, ensuring HIPAA compliance. All employees are trained on HIPAA policies and assigned an official in-house Privacy and Security Officer. DocuWare also ensures that information on DocuWare Cloud, it's cloud solution, is secure. DocuWare is ISO 27001 and SOC 2 certified.
With a strong focus on security and compliance, DocuWare is an ideal ECM solution for any organization in any industry, where client information must stay private.