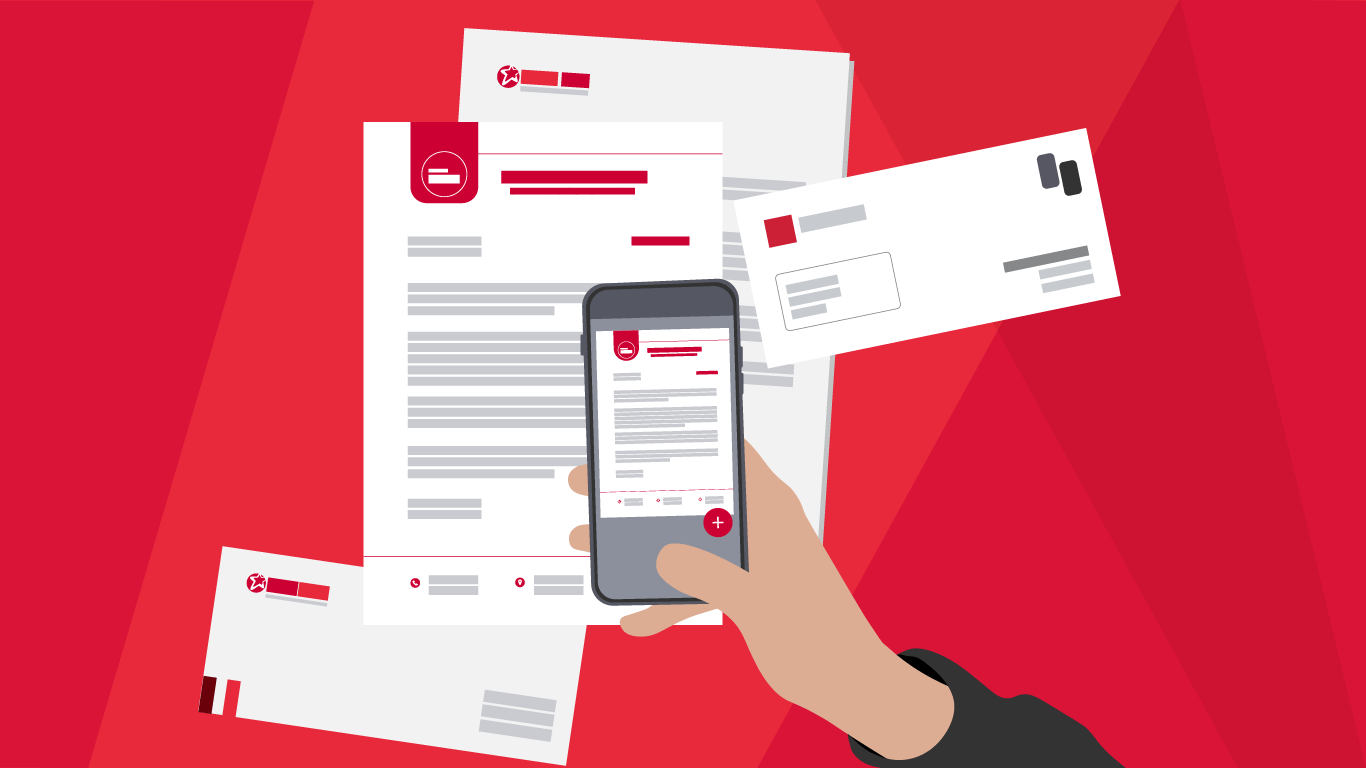 Did you know that in 2019 the US Postal Service delivered over 142 billion pieces of mail? Sending and receiving documents by mail has been a critical part of running a business since the inception of mail delivery. While we all suddenly find ourselves in a very different work environment, mail continues to be sent to our offices, whether our employees are working from the office, or not. This gives businesses a new and unique challenge; how do we continue to receive and route our mail while our teams work remotely? In this article, we will discuss how you can utilize DocuWare to create a digital mailroom to help your employees work from home collaboratively.
As businesses are adapting on short notice to a "new normal," they are realizing the importance of the equipment that has been used daily in the office. Not every employee has copy or scan capabilities in their home, and if they do, their capabilities vary, depending on the devices available to them. Hard-copy mail and inter-office mail are often mission-critical and can be time sensitive. Having gaps in technology and an unclear plan in place can create delays that hold up your business workflow.
So how can businesses limit the physical contact that is had with hard-copy mail pieces, while still ensuring that important legal, financial, and business documents are routed to the proper individuals and departments, quickly and securely? A great solution is importing mail into DocuWare Cloud.
You can designate an individual who is responsible for scanning hard-copies of mail into DocuWare Cloud. This can be done in a variety of ways:
TWAIN or WIA scanner
Desktop apps
Scan into department-specific document trays
Auto-ingest mail from a company email address
While employees are working from home, many may simply not have access to a scanner, don't worry! DocuWare has a free mobile app to address this scenario. DocuWare PaperScan is a free app available for Apple or Android devices. It allows you to scan, crop, compile, route, and store hard-copy documents from your phone.
Digitizing your mail is only part of the puzzle. The other part is organizing those files in your system to ensure that those documents can be easily found and utilized effectively. DocuWare's filing system is easy to use and understand because of its system of digital Document Trays and Filing Cabinets. These Trays and Cabinets can be customized to fit your organization's needs, whether you need several, or just one. You can also create filing systems across various departments. Think of a Document Tray as your Mailbox, and Filing Cabinets as your more long-term, permanent storage for digital files. Whatever your current mailroom worklfow is, DocuWare can be set up to mirror that digitally.
As always, privacy and security should be a top consideration. DocuWare allows you to designate limited Mailroom Privileges so that employees scanning mail don't have unlimited access to the entire system. Access can be limited to the adding of documents into Document Trays, and privileges can be assigned on a case-by-case basis by placing users in Groups and Roles. In addition, DocuWare can help keep your organization compliant with regulations that you may be required to meet in your industry.
DocuWare is more than just a digital filing system for your documents. Really, where DocuWare shines is, what it allows you to do after you've reviewed the documents in your Document Tray, indexed them, and sent them to a Filing Cabinet. DocuWare has tools for advanced workflow processes to help you automate many tasks to save time and money. You can do an in-depth custom setup to precisely tailor your workflow, or even utilize DocuWare's free Process Planner tool that allows users to build organizational process charts to visualize how you want to route mail through your system.
DocuWare makes it easy to know when you have new documents to review. You can easily set up automated email notifications and reminders when documents are scanned into the system. You also have the ability to create task lists that automatically update and assign tasks in real time. Your employees will know exactly what is on their task lists, and what they need to do to finish the job. There is great oversight with the ability to review completed and uncompleted tasks to make sure things are still moving along.
We recommend DocuWare Cloud for setting up a Digital Mailroom. Not only will this help your business through this period of remote work, but will also streamline your mail distribution processes moving forward, and future proof your processes should remote work be required again later.
Get a Demo or Quote on DocuWare