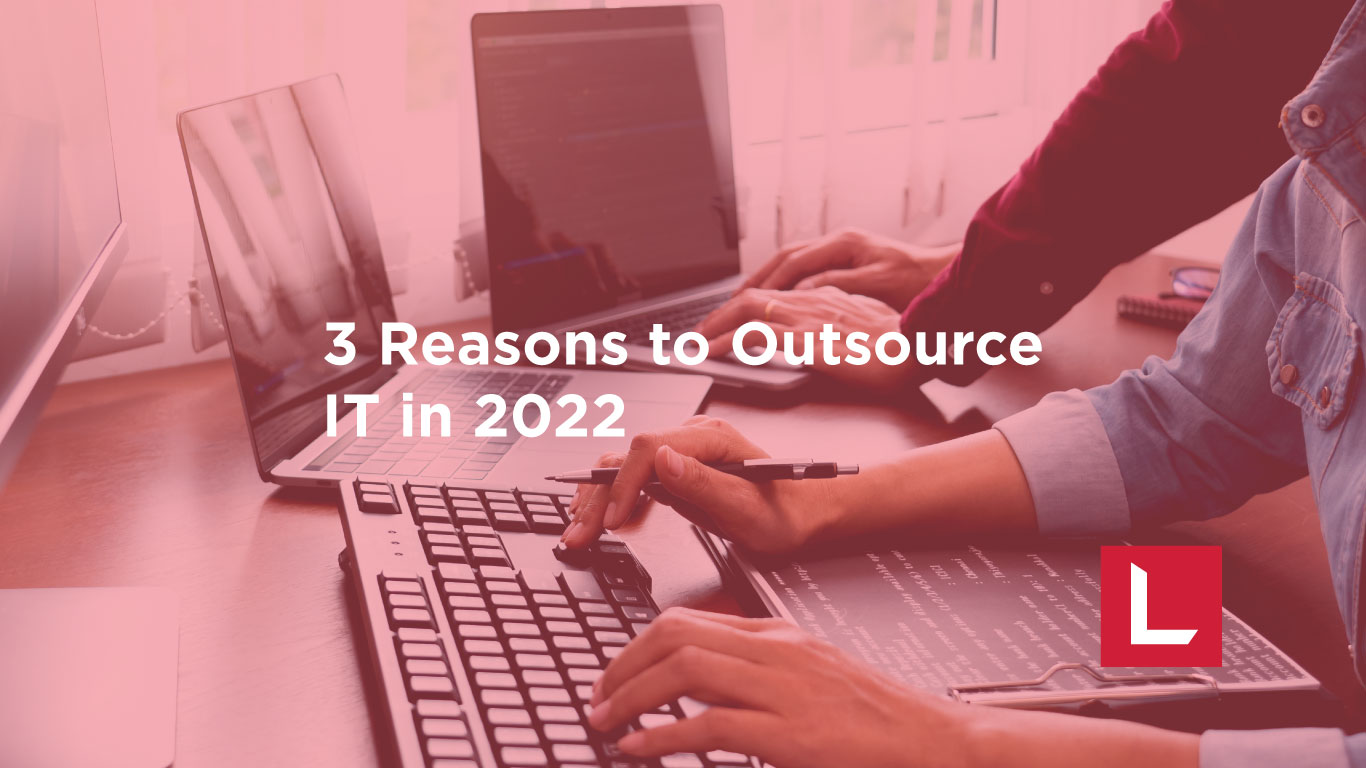 Date: December 30, 2021
Author: Brittany Monson
Updated: May 8, 2023 by Barry Preusz
Where Are the Certified IT Experts?
You were not alone in finding it difficult to hire and even retain talented IT professionals in 2023.  The phrase "Outsourcing IT" had a 200+ increase on Google Trends in 2021.  72% of all global outsourcing contracts are for IT services.1 37% of small businesses outsource their IT services,2 while 92% of Forbes Global 2000 companies use IT outsourcing.3 High demand for professional IT engineers is growing, making IT experts harder to find.
IT Trained Professionals
Forecasts predict this trend will continue as demand for office technology rises and the availability of IT talent remains low.  So, what are you to do?  Keep in mind these 3 things that can be helpful to you in 2023 regarding your IT workforce needs.
1.  Finding an expert IT company will fill gaps due to missing expertise. A good IT partner will have a large staff of individuals with vast credentials spread amongst their team.  When you partner with an Outsourced IT Company, you get a collective of experience, that when added up, could be centuries worth.  That means they've probably worked on a problem similar enough to what you are facing and have a solution that will work.
2.  Outsourcing your IT will provide the missing bandwidth (lack of staff) your IT Department has. It's not always about credentials and experience.  Very often, it's simply a matter of your labor force and the workload heaped upon them.  A good IT partner understands this and will help you with routine projects, all the way to complex.  Imagine what projects you could be freed up to work on if an outsourced partner handled your helpdesk.
3.  Periodic demand peaks can be one of the most stressful times for any department. It's no different for IT.  You don't have to work around the clock and worry that you're still not going to meet your deadlines.  Having a relationship with a great Outsourced IT Partner in your back pocket will be handy when these periodic demand peaks arise.  In fact, if you have months of the year planned out in advance so that you can reserve their services, they will be ready to assist you in getting your job done when these months roll around.  If it's impossible to predict when these peak times will arise, that shouldn't be a problem.  Just let your IT partner know that you plan on reaching out to them when these projects come about, and they should be able to make it work.
Outsourced IT Services
One of your goals for 2023 should be to interview IT firms and establish a partnership with the one that fits your needs.  Whether you need a full-time partner or someone to help during your busy times, having this relationship will pay dividends.  We suggest partnering with someone local that can come in person if you need them.  Our service area includes the entire state of Utah as well as Clark County, NV.  To begin a relationship with us at Les Olson IT, simply fill out the form below, and we'll get in touch with you shortly.  We'd love to partner with you and help you achieve your 2023 Managed IT goals while hopefully reducing your stress at the same time.
Get an Outsourced IT Consult Today