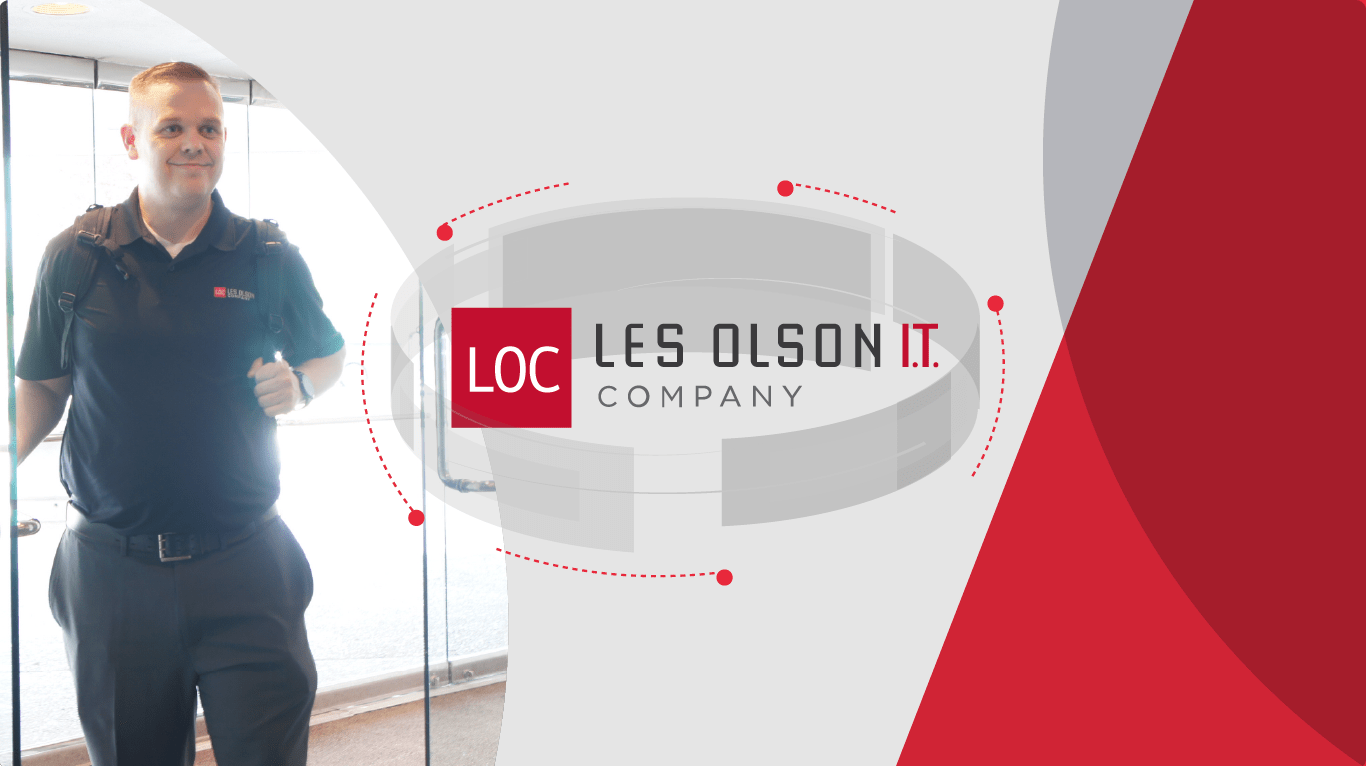 For 60 years, Les Olson Company has been providing businesses with the newest technology. From the good old days of fax machines to today's multi-function copiers and document management software. At Les Olson Company, we have always known the importance of technology to the modern business and we are determined to stay ahead of the curve as it becomes an integral part of the work we all do. Les Olson Company is here to help businesses in Utah and Las Vegas with all of their IT needs through our Managed IT Services program.
PROVIDING AS MUCH OR AS LITTLE IT ASSISTANCE AS YOU NEED
No matter what your business is, you know that it's impossible to get things done when you experience network issues. Technology has woven itself into every facet of doing business, but what happens when you don't have an IT professional on hand or your IT staff is stretched to its limits?
We are here to provide a holistic approach to your IT services. Whether you need us to build your IT infrastructure from the ground up, or your IT staff needs a helping hand once in a while, our expert team is here to provide just the right amount of support. Our goal is to support your business' IT infrastructure to effectively prevent downtime caused by network issues because you're busy and so are your employees. Our experts will keep things running smoothly so that you and your staff can focus on what you do best.
PROTECTING YOUR BUSINESS BY SECURING YOUR NETWORK
Keeping your network secure can be a daunting task. Security threats are constantly evolving, hackers are getting smarter and what worked yesterday may not work today. The thought of someone with bad intentions getting a hold of your company's proprietary information or wreaking havoc on your network can be scary. One of the most valuable parts of our Managed Network Services is our ability to handle your network security, antivirus management, document security and more to minimize the risk to your business.
HELPING YOU STAY AHEAD OF CHANGING TECHNOLOGIES
It's hard to keep up with changing technologies. For the average business owner, it's not possible to do the research necessary to be constantly "in the know" when it comes to the technologies available to you. If you believe technology is essential to your business' ability to compete, then it's important to be proactive rather than reactive when it comes to business tools. We can keep you updated on the latest business tools and trends and help you make decisions to ensure your IT infrastructure doesn't fall behind or become outdated.
MANAGED IT SERVICES – FOR ALL YOUR NETWORK NEEDS
Remote Helpdesk & On-site Support

Management of Network-connected Devices