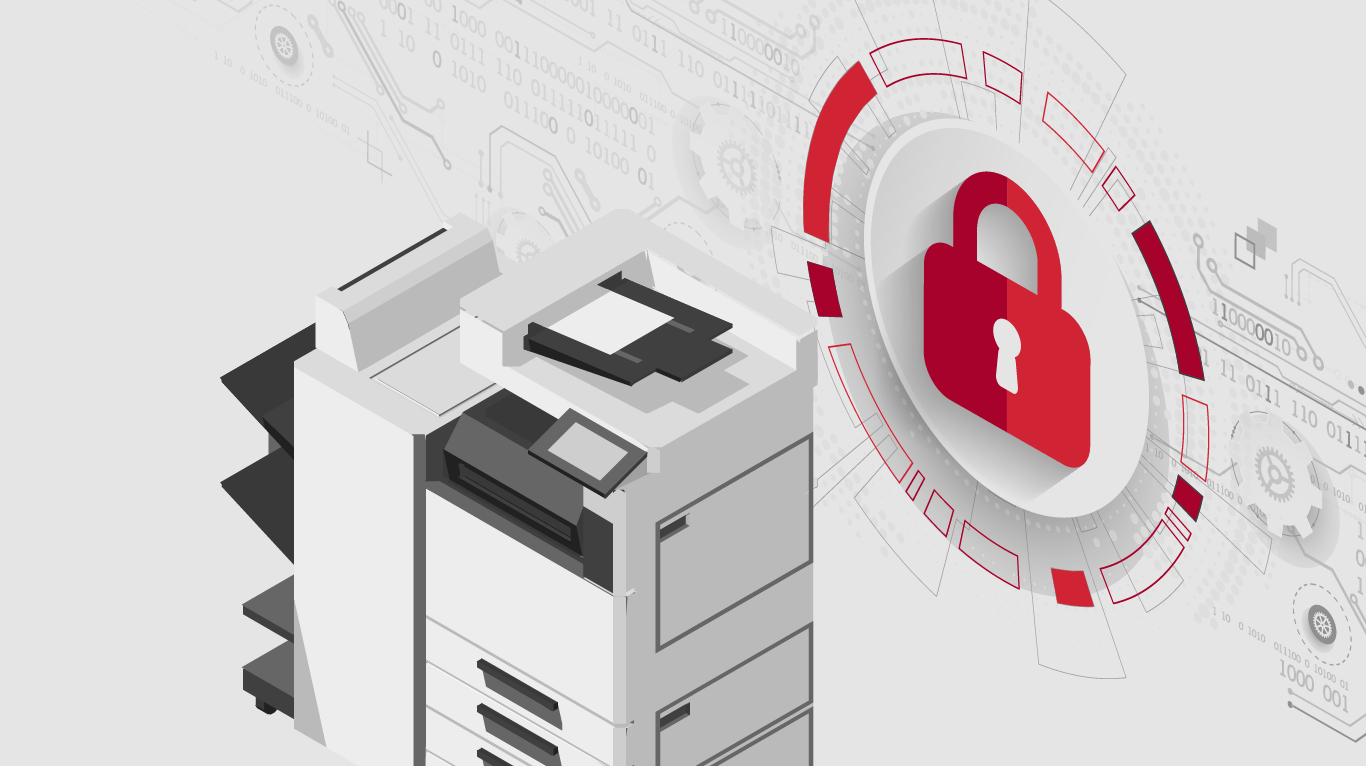 Chances are you have at least one copier in your office. It's also very likely that a great deal of sensitive information passes through your copier each day as people copy, print, scan and even fax documents that contain valuable information. Ask yourself, what would happen if the wrong person were to get a hold of those documents?
You probably replace your copier every few years, so it's very important to know what happens to the data on your copier when it's returned or exchanged. That's where having the right partner becomes essential. Not all business equipment dealers have a policy in place for keeping the data on returned equipment secure but Les Olson Company does.
Les Olson Company's Data Security Policy for Returned Equipment:
We have a comprehensive plan to ensure that no private data can be leveraged for a Sharp or HP printer or MFP (copier) returned to our company. We also remove all hard drives from all machines that are traded in, and wipe them, even if they are not one of the brands we sell. Hard drives that are removed are wiped to DoD 5220.22-M 3 Pass Standard using a program called WipeDrive Professional. WipeDrive is used by many organizations, including the U.S. Department of Defense, the U.S. Army, Navy, Coast Guard, Department of Homeland Security, the United States Postal Services, Hewlett Packard, IBM and many more. WipeDrive is a compliant wipe disk tool for HIPAA, Gramm-Leach-Bliley Act, Sarbanes-Oxley Act, The Patriot Act, Identity Theft and Assumption Deterrence Act and others. Learn more about compliance.
What if you want to keep your device's hard drive?
If you would like to keep the hard drive from your machine, we will remove it for $150.00. This fee covers our costs for purchasing a new hard drive for the machine, installing it and reprogramming the machine to make it functional again. If you would like to wipe the machine's hard drive yourself and return it to us, we will remove it from the machine at no charge.
We can also wipe the hard drive for a copier you wish to keep or use elsewhere:
If you need your copier's hard drive wiped so that it can be donated, sold, or moved to another office, we can wipe your hard drive for you for $250. This covers the cost to do the following:
Remove the hard drive from the machine
Take the hard drive to our office and wipe it to the DoD 5220.22-M 3 Pass Standard
Re-install the wiped hard drive into the machine
Re-install machine firmware, and reconfigure settings to make the machine operational again
When this is done, we will provide you with a report certifying that your hard drive has been properly wiped.