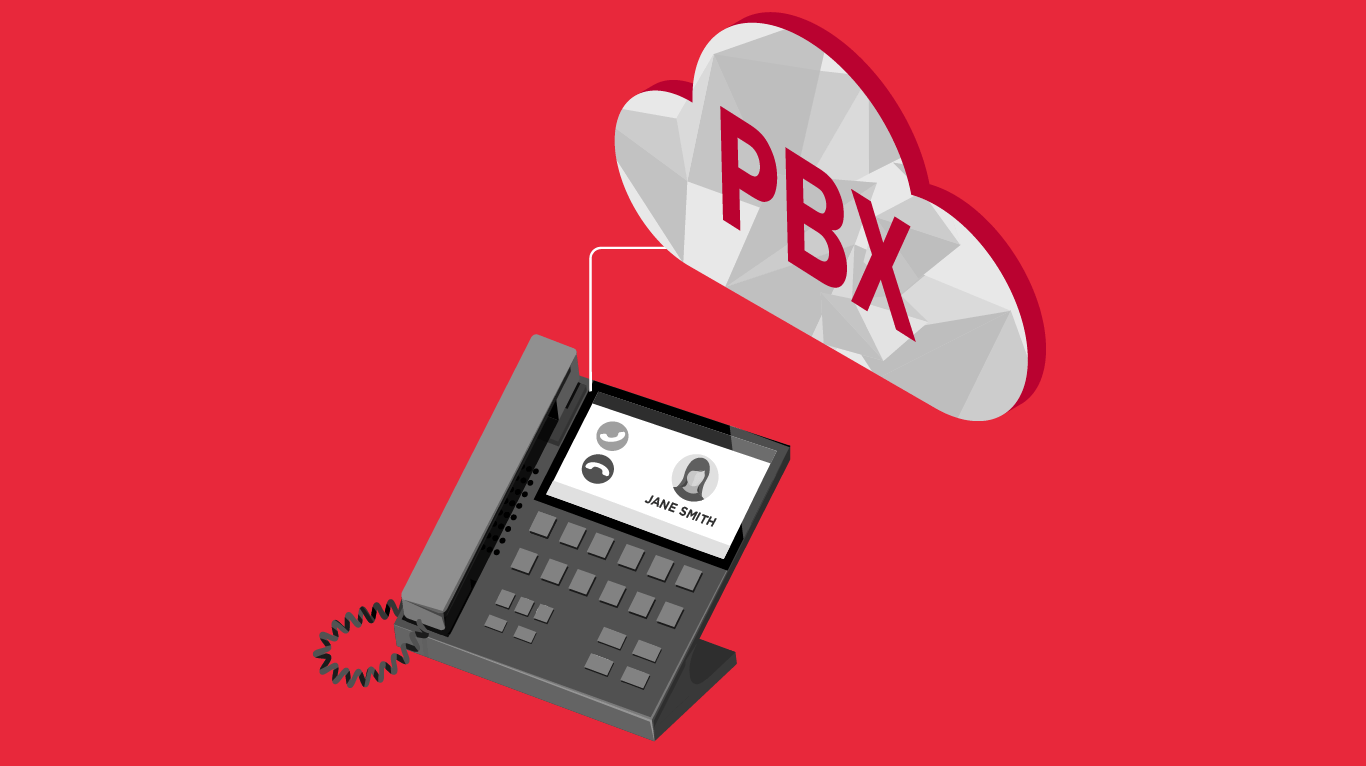 What is Cloud PBX? PBX stands for Private Branch Exchange, basically a private telephone network used within an organization that allows users to share a number of outside lines for making external phone calls. Traditionally a PBX has been a piece of physical hardware that organizations needed to store and maintain within their offices.
Cloud PBX (or hosted PBX) utilizes VOIP (Voice Over IP) technology which eliminates analog lines, removing the hardware, servers, licensing and maintenance of your entire phone system from your office into the capable hands of a service provider – allowing you to focus on other areas of your business. This frees up office space and reduces costs while still allowing you full control over everything from user profiles to call analytics.
Low Initial Investment & Ongoing Costs
Traditional PBX phone systems are expensive. Between labor-intensive installation, the up-front investment in hardware and ongoing service costs, companies had to come up with large amounts of capital to implement a new phone system. Now with Cloud PBX, organizations pay nothing upfront and a low monthly fee for hassle-free use of feature-rich phone systems.
Advanced Features
Because businesses don't need to purchase handsets outright, there's no need to commit to using the same phone technology long after it becomes outdated. Phones on a Cloud PBX plan have much more than just the standard features you expect. There are many advanced features to help your business work more efficiently and you'll stay current with the latest phone technology. Some of the features available with Cloud PBX systems are the time of day routing, music on hold, call recording, ring groups, voicemail to email, CRM integration, dial by name directory, custom routing rules and much more.
Scalable & Flexible
Traditionally businesses had to estimate the number of lines they would need long-term to ensure that even future employees would have a phone. With Cloud PBX, there's no need to pay for phone lines that you may or may not even need. Hosted PBX systems are easily scalable, allowing your business to easily and cost-effectively add users as needed.
Simplified Management
Cloud PBX is hosted virtually, which means that there's no on-site management needed. Instead, management is made easy through an online portal. Things like adding and subtracting users, creating ring groups and changing global settings are a breeze. You don't need an IT expert on staff to maintain your hosted PBX system. Your provider is able to provide service and maintenance from their location.
So why continue with a traditional PBX system when you can have a more reliable and fully managed virtual PBX with the latest phone technology for cheaper than ever before? Les Olson Company is proud to offer Cloud PBX services and we're able to maintain Quality of Service, in other words, clear phone lines that don't drop calls based on bandwidth like some other hosted PBX services might.
We work closely with our customers to select the exact right hardware like conference phones and handsets while offering many options to ensure the solution meets their specific needs. We also offer integration for cell phones, voicemail to email and much more – taking our customer's communication capabilities far beyond what can be achieved with a reasonably priced traditional PBX system.
Get a Telecom Consultation