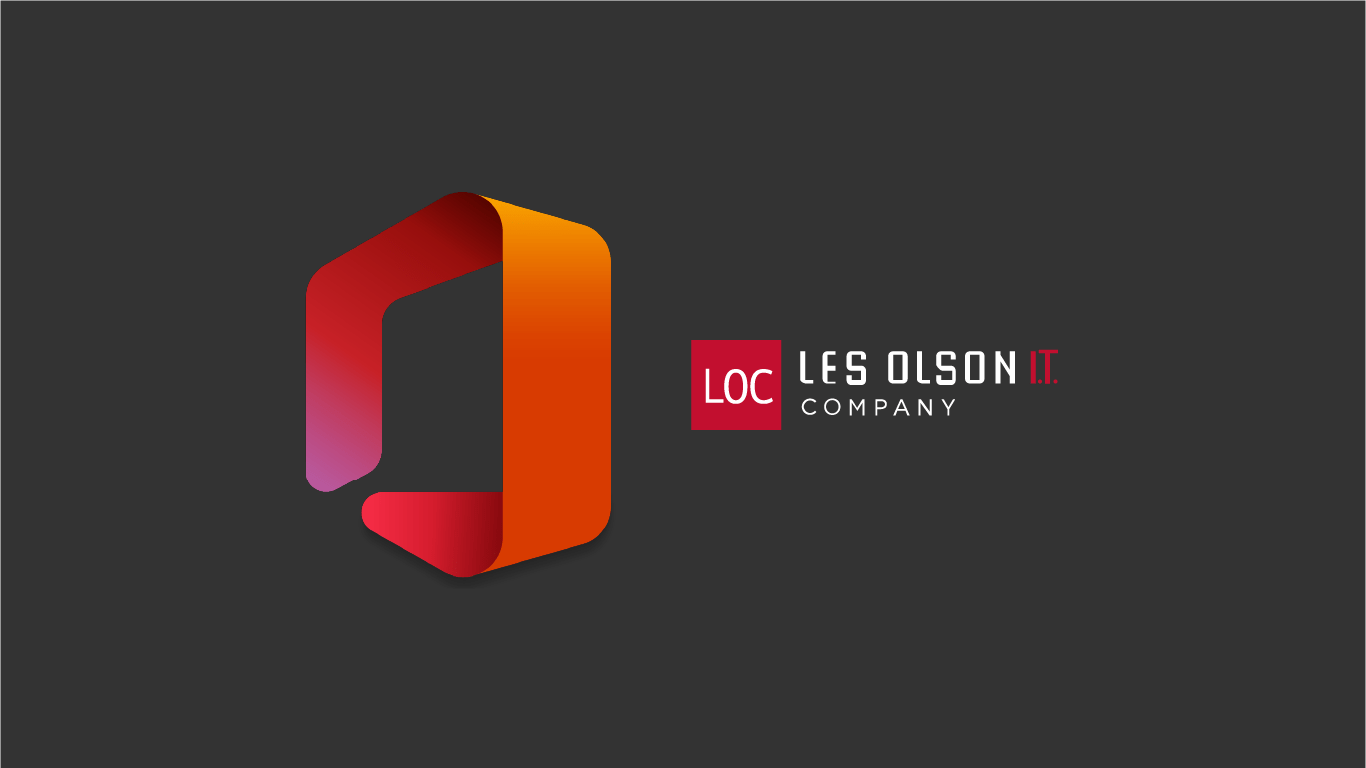 There's no question that Microsoft 365 has become the go-to suite of productivity and collaboration tools for businesses. While your business has many options for how to get Microsoft 365, there are some distinct benefits to purchasing Office 365 through Les Olson Company.
Businesses can purchase Microsoft 365 licenses through Les Olson Company. We're able to match the pricing offered by purchasing directly from Microsoft. We charge for licenses monthly, but there is an annual commitment. Assuming you've met your annual commitment, you can fluctuate licenses at your convenience, or cancel service at any time.
When you purchase your licenses through Les Olson Company, you get the product portfolio that Microsoft intended when they designed the Microsoft 365 portfolio. There are no limitations to portal access, and the Admin Centers have full control for use with a partner or self-administration.
Simplicity is often overlooked as an advantage to your business processes, but when it comes to billing, the less vendors you have to work with, the better. If you're already a Les Olson Company client, or planning on becoming one, you can receive one bill from Les Olson Company for all of your office technology, including Microsoft 365. With billing through Les Olson Company, we can offer Payment terms, Check, PO, and Credit Card on approved credit accounts so you gain additional flexibility over purchasing through Microsoft or GoDaddy.
You can get started with Microsoft 365 in a few minutes, and can easily link domains from Registrars and hosting companies like GoDaddy without the hassle of signing up through them and having their unnecessary contracts.  In addition, Les Olson Company offers Managed IT Services. This is a great option to help support the administration of Microsoft 365 for businesses that don't have an in-house IT staff. If your business already gets Microsoft 365 directly from Microsoft, we can switch this in just a few minutes without any interruption in service, allowing greater flexibility and streamlining your office technology.
Our Microsoft 365 Pricing:
Microsoft 365 Business Basic
per user/month
(annual commitment)
web and mobile versions only
Exchange
OneDrive
SharePoint
Teams
Microsoft 365 Apps for Business
per user/month
(annual commitment)
Outlook
Word
Excel
PowerPoint
Access (PC only)
Microsoft 365 Business Standard
per user/month
(annual commitment)
Outlook
Word
Excel
PowerPoint
Access (PC only)
Exchange
OneDrive
SharePoint
Teams
Microsoft 365 Business Premium
per user/month
(annual commitment)
Outlook
Word
Excel
PowerPoint
Access (PC only)
Exchange
OneDrive
SharePoint
Teams
Intune
Defender
These plans have a 300-user maximum. For larger user needs, an Enterprise plan is required. Other Microsoft 365 plans are available such as O365 Project, Visio, Exchange Online, O365 Enterprise, etc. Please ask your Les Olson Company Information Technology Executive for pricing and product questions.
Should you Purchase Microsoft 365 Through GoDaddy?
GoDaddy is a popular vendor to acquire Microsoft 365 through, however, there are some critical limitations you should be aware of before you decide where to purchase Microsoft 365 licenses. Microsoft 365 is available without a contract, but this is somewhat of an illusion as most businesses sign up under introductory pricing, only to be renewed on a long-term contract (2-3 years). In some cases these contracts are billed upfront for the entire term, which can increase costs if you have fluctuating license needs.
GoDaddy severely limits access to the self-administration features that are normally offered with an Microsoft 365 plan. For example, the Exchange Admin Center is not available via the GoDaddy portal, which limits features and configurations of Exchange. There are situations where a migration would be necessary in order to gain these features. Their portal gives your business fewer options, encouraging the purchases of additional products outside of Microsoft 365 to fill in the gaps.
(There have been numerous complaints of single sign-on issues) related to the GoDaddy portals and token-based authentication conflicts. Key Functions are missing, like SharePoint administration and Exchange Administration. Every time you have to sign in to a Microsoft site, you will be redirected to a new window for GoDaddy Authentication. There are also known issues with having multiple domains linked to one account without purchasing additional licenses per domain. Businesses cannot self-administrate all features, however, it has been reported that working through GoDaddy's customer service for help with this is difficult. If your business decides to cancel Microsoft 365 through GoDaddy, you will not be able to receive a refund for unused months of the platform.
Les Olson Company is your source for Managed IT Services in Utah and Las Vegas. We're here to help you get the right Microsoft 365 solution for your business.
Get a Consultation on Microsoft 365