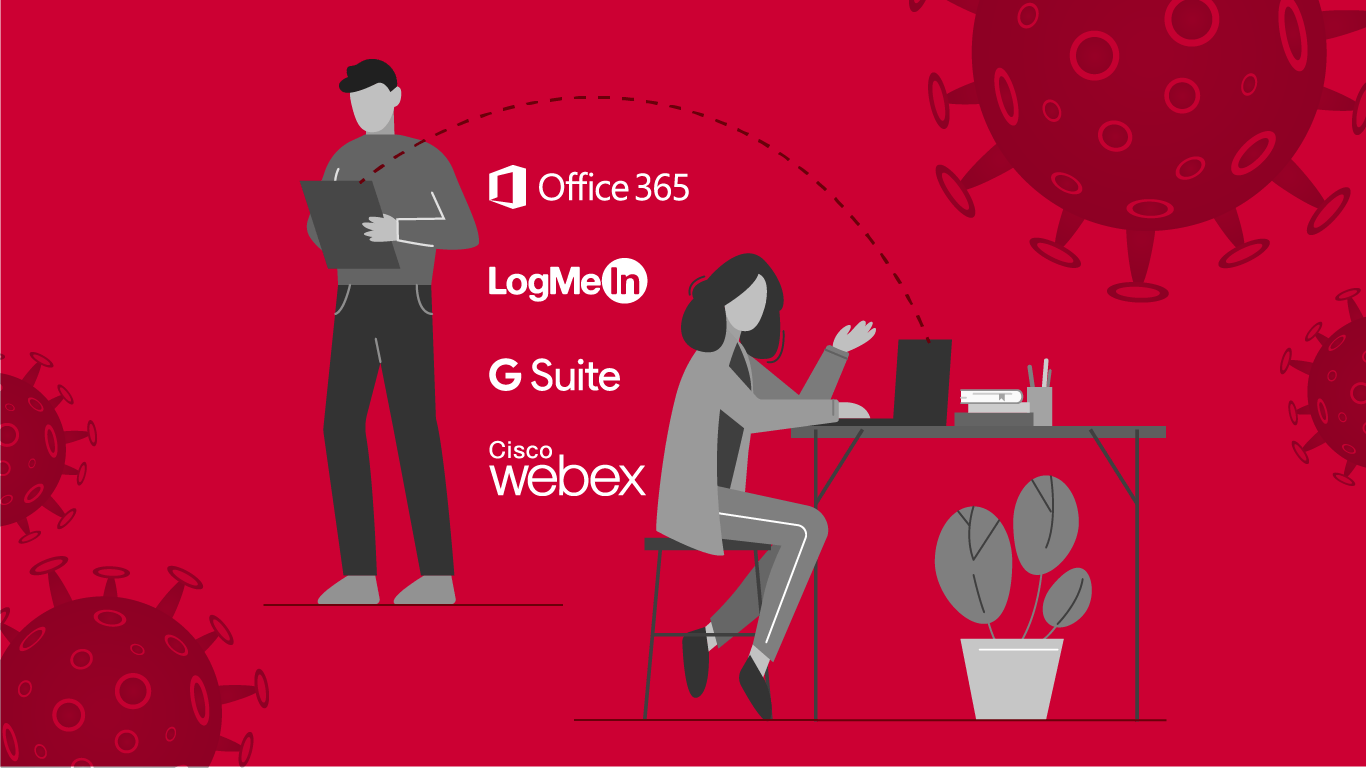 There has been much anxiety about COVID-19, better known as Coronavirus, and many people are asking whether they should be working from home. In uncertain times, it feels good to find something productive to do, maybe even something that you can control the outcome of. For businesses in most parts of the United States, good hand hygiene around the office will go a long way in keeping employees healthy. That being said, there may come a time when your business will need to implement a plan-b for employees who work in a traditional office space. This goes without saying, but having that plan ready to go BEFORE there's an emergency situation is critical, so don't put it off. Now is the time to plan for how your employees will continue to work, even if they are unable to gather in your office. Several major tech companies have announced that they will help fight Coronavirus with free remote work tools.
Hand sanitizer may be in short supply right now, but it's not hard to get your hands on free tools to help your employees telecommute. Microsoft, Google, LogMeIn, and Cisco have all announced that they will help businesses by providing free tools to support working from home during the Coronavirus outbreak. These tools will allow remote workers to hold virtual meetings and chat with their coworkers while working from the safety of their homes. Let's go through the solutions available to you, and how you can get them if and when you determine they are needed.
Tool: Microsoft Teams
Duration: Free for Six Months
What it does:
Online Meetings
Voice & Video Calling
Instant Messaging
Tool: LogMeIn – Emergency Remote Work Kit
Duration: Free for Three Months
LogMeIn has taken a proactive approach to providing assistance during the outbreak, saying "We feel LogMeIn is in a unique position to help our customers, their employees, and our communities during this time. As a result, we are making it a top priority to do all that we can to help our customers focus on the health of their employees and their business, while also helping the critical service providers in our communities who are on the front lines. Starting immediately, we will be offering our critical front-line service providers with
free, organization-wide use of many LogMeIn products for 3 months
through the availability of 
Emergency Remote Work Kits
." Their kit is now available to critical front-line service providers, educational institutions, municipalities, and non-profit organizations, in addition to current LogMeIn customers. This make a world of difference for those organizations in the thick of it because it includes a range of helpful solutions for things like video conferencing, meetings, webinars, IT Support, remote device management, and more.
What it does:
Meet and Collaborate with GoToMeeting
Host Presentations with GoToWebinar
Remote Access to Work Computers
Provide Web-based Technical Support with RescueAssist
Tool: Cisco Webex Enhanced Free Licenses
What it does:
Video Conferencing
Team Messaging & File Sharing
Tool: Google Hangouts Meet
Duration: Free for G Suite Users Until July 1, 2020
What it does:
Video Calls
Live Streaming
Screen Sharing & Presentation Features
Each of these solutions will only be free for a limited time, so we recommend waiting to take advantage of these offers until there is a clear threat in your area. We salute these companies for pitching in to help workers get their tasks done amidst some chaotic circumstances that many businesses are under-prepared for. It remains to be seen how this will play out in the United States, but it's safe to assume this won't be the last crisis that causes disruptions to the traditional work environment.
With technology changing the way we all work, telecommuting is becoming more common every day. Perhaps recent events will speed up the rate of adoption as businesses recognize the benefits of empowering a mobile workforce. For now we urge business owners to start creating a plan to "future-proof" their work environment.