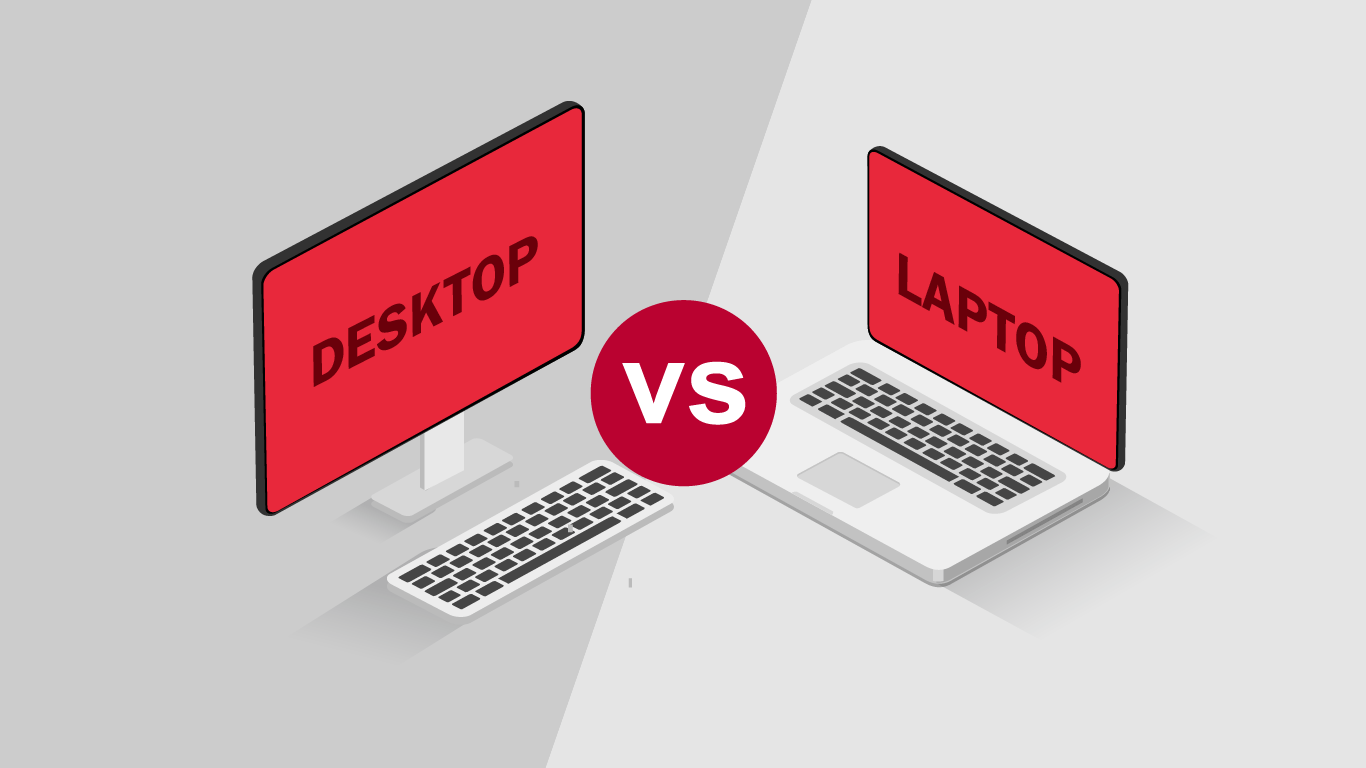 In business, balancing costs with benefits is a big part of the decision-making process. This is especially true when choosing the right technology for your business and employees. When it comes to selecting the right computer workstations, it has become increasingly tricky to ultimately decide between the reliability and performance of a desktop and the versatility and portability of a laptop. Which is right for your business? Let's explore a few key factors that will help you in your decision.
COST
Let's first establish a fact, laptops are generally more expensive than desktop computers. Not only is the hardware itself more expensive, but laptops are also usually more difficult and costly to repair. In addition, desktop workstations can be upgraded more easily and cost-effectively, which allows you to use the same computer for longer, even after your needs outgrow its capabilities. That said, if the cost is your ONLY concern, then your decision should be an easy one. Go with a desktop.
PORTABILITY
If portability is a priority, then the solution seems obvious. A laptop computer will give your employees the freedom to work from anywhere. Now you just need to decide whether that's something that would be valuable to your business. For many businesses, portable computing means more flexibility and opportunities for collaboration.
Of course, it all comes down to the end-user. If we're talking about someone who regularly meets with others, travels outside of the office or has the need to work remotely, a laptop would be a great fit. But for an employee that always works from a designated area, it may be hard to justify the additional cost of a laptop. However, you should ask yourself if such an employee could become more productive with the power of a portable workstation. Just because they have a stationary workstation now doesn't mean it's the most effective way for them to work.
PERFORMANCE
This is where the balancing act gets more intense. Many laptops that offer lightweight portability lack high-performance computing capabilities. On the other hand, many high-powered laptops are large and heavy – which may make you think twice about lugging it around with you. Wasn't portability what you needed in the first place? And then there's the ergonomics of using a laptop vs. a desktop computer. Is a 15 or 17″ screen enough for you? Are you comfortable using an integrated keyboard and a trackpad? Some people are comfortable using a laptop for extended periods of time while others never quite get the hang of it.
If your work is graphics-intensive, you may want to consider a powerful desktop computer with a nice big screen. But don't forget that you can also dock a laptop for use with an external monitor, keyboard, mouse, and speakers. This allows you to combine the convenience of a laptop with the user-experience of a tower. Another option if portability is a must – pair a desktop computer with a tablet for the best of both worlds.
Still not sure which is right for you? Les Olson Company offers high-quality laptop and desktop computers for all types of applications. Let us work with you to find the perfect devices for your business. We also offer custom computer build services.
Get a More Information About Business Computers