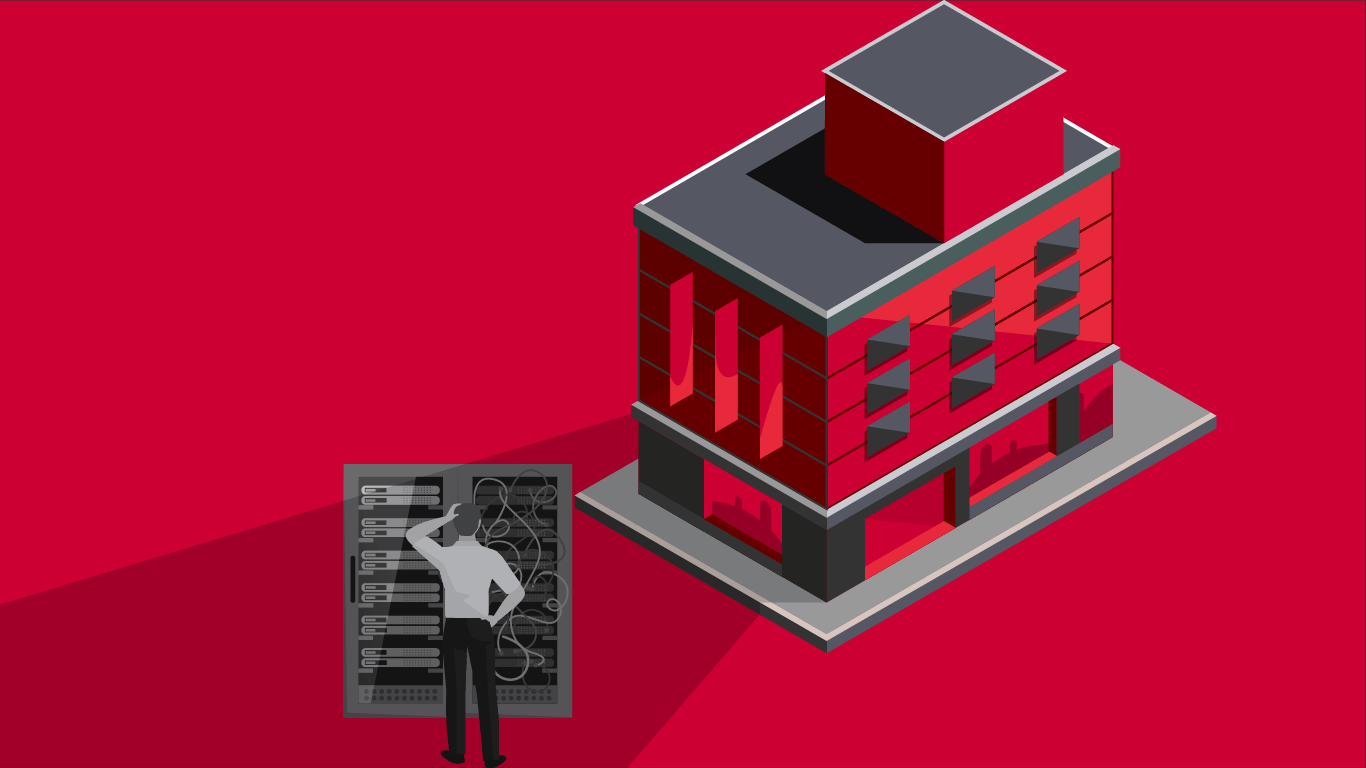 Whether you have an in-house IT technician, or outsource your IT services to an external provider, you may find yourself lacking the support you require. There are a number of reasons you can outgrow your current IT solutions, here are 5 signs you've outgrown your IT support. If any of this sounds familiar to you, it's time to look for a new provider.
#1 There always seems to be a problem
Does it seem like every day brings a new IT challenge? When things aren't working correctly it can bring your business operations to a grinding halt. If your IT resources are spread too thin, you're likely wasting valuable time and resources addressing the issues that arise, rather than focusing on your core business.
If you have someone in-house managing your IT infrastructure and there are constant issues, this is a sign that they aren't up to the task. They may simply not have the knowledge required to set up your network in a secure and reliable way, or to deal with more complex technical issues. Even if they do have the knowledge, they may not have the time, particularly if they manage your network in addition to other duties.
If you outsource your IT services and you have constant issues, this is a very clear sign that your provider is either out of their depth, or not interested in providing adequate service to your business. Either way, it's time to find a provider that will handle your needs with proficiency.
#2 Your provider is reactive, only responds to problems
If you only hear from your IT services provider when there's an issue, consider it a red flag. Your IT provider should be preforming regular updates, management, and monitoring of your network, not simply appear when there's a fire to extinguish. The fact is, when your IT provider is doing their job correctly and proactively managing your network, you will have fewer issues to address. If your provider isn't constantly looking for ways to improve your network, or addressing potential issues before they cost your business time and money, you need to move on. A proactive provider can be a true partner to your business.
#3 They don't keep up with changes in technology
Your IT service provider can only provide support based on their knowledge. Technology and the threat landscape are changing constantly. It is extremely important to have a provider that stays knowledgeable about changes in technology and keeps up with certifications. If your IT support staff are only fixing issues, they probably don't have time to understand new potential issues. Understanding changes in technology is an ongoing process that will never end.
An IT support provider that doesn't keep up can be one of the biggest threats your business faces as new threats surface daily. Of course you need the right technology in place, but you also need to understand and be able to address changes in cybersecurity. Not being prepared for new threats can cost your business money, time, the trust of your clients and employees, and the loss of your valuable data. If there is a breach, it won't help your reputation to blame your service provider. The only way to avoid catastrophe is to make sure a capable IT support team is in place. In addition, your business cannot remain competitive without investing in new technologies, which is impossible if your provider doesn't have a grasp on what's available to your business.
#4 Their solutions don't meet your needs anymore
It's not an exaggeration to say that there is no business without technology. You rely on technology and your employees and customers expect it to work well. Having outdated technology puts your business at a huge disadvantage, while leveraging new technologies can be an invaluable growth strategy. If your IT support provider doesn't seem to have access to the technologies you need moving forward, or it's clear they aren't interested in facilitating upgrades, you've outgrown them. Does your organization have a business continuity solution? Are you interested in cloud services? Do you need to implement a document management solution? There are many technologies that can be a complete game changer for your business, so it's important to find an IT services provider that understands the importance of these solutions and can help you implement and configure all of them.
#5 You've outgrown their abilities
This is a biggie. If your needs grow, but your IT service provider's abilities stay the same, they will hold your business back. Your business is growing and that's great news! Now it's time to find an IT service provider that has the skills and staff to expand with you. Larger organizations require more complex IT support. Having an IT provider with limitations can mean slow service and a risk to your network security. If your staff consistently complains about network issues that aren't being addressed efficiently, or it takes too long to implement new solutions, it's a clear sign that you've grown but your IT provider hasn't.
If any of this sounds familiar to you, we're here to help. Les Olson Company is an expert IT Services Provider. Through our Managed IT Services program and our state-of-the-art NOC (Network Operations Center), our team helps businesses of all sizes manage their networks and devices. Get your free network analysis and our experts will provide you with a detailed report about the health and performance of your network.