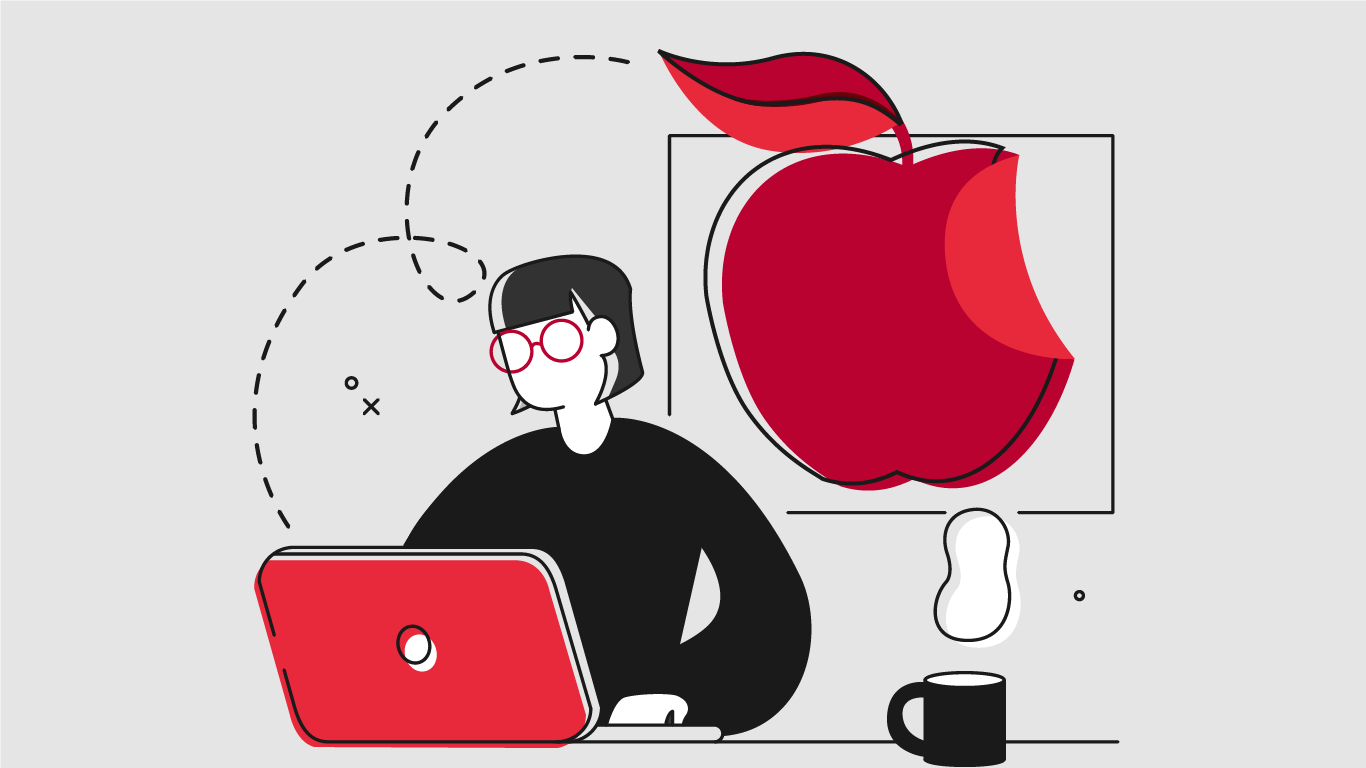 If you've been a PC user and are considering making the switch to a Mac, here are a few key operational differences to keep in mind.
1. Spotlight Search
Spotlight is a handy tool to help you find nearly anything and everything on a Mac computer. In the top right of your screen you will see a magnifying glass. Click on it and type in what you are looking for. Spotlight will search the computer for any file, folder or application on its hard drive. It will also search the web for information relating to your search queries.
2. Know the Keyboard
If you've become accustomed to PCs, your muscle memory may make this difficult for a while, but after some practice, you'll be a natural. You'll learn there are minor differences in the Mac keyboard. The 'Alt' buttons are out of the picture. You will also notice that there are a few new keys as well – such as 'Command' and 'Option'. Some of your keyboard shortcuts on a Mac are different. For example, you can print on a Windows machine by pressing 'Ctrl + P'. On a Mac, you can perform the same action, but the button combo is 'Command + P'. These differences are subtle, but can be a stumbling block in becoming comfortable with your Mac keyboard. TechRadar has a great list of common keyboard shortcuts for people making the switch, and of course Apple Support has their own article on the Mac keyboard as well.
3. The Trackpad
If you plan to use a MacBook, you will notice that the right and left buttons are also missing from the trackpad. The trackpad on your Mac works much like a touchscreen on your mobile device. You may use gestures and multiple fingers to operate it. For example, you may pinch or zoom to magnify or reduce the size of an item on your screen. Scrolling up and down can be done by moving two fingers up and down on the trackpad. Here's a great Apple Support guide which elaborates on the functions of the trackpad.
4. Don't Forget Support
There is a wealth of support materials provided by Apple to help you make the switch. The Apple Support site has support documents detailing every square inch of your new Macintosh device. The Apple Support Community is a group of people just like you, but also has experts available to troubleshoot and answer questions. And don't forget, Les Olson Company has a local team of IT Experts that can help manage and support both Mac and PC computers for your organization.