Do you ever get a copier error message? If you do, your first instinct is probably to call for service. But in many cases, there is an easier solution. When your computer gives you trouble, the first thing you should try is rebooting. Similarly, error codes on your copier can often times be resolved simply by turning your copier off and back on again. While it's quite possible that your machine actually needs maintenance, in a lot of cases, this will reset your copier, resolving the a wide array of error codes without needing to call for service.
You might easily solve your copier error message by doing this:
Most Sharp copiers have two ways to turn off the power. The first is a button on the front panel of the machine.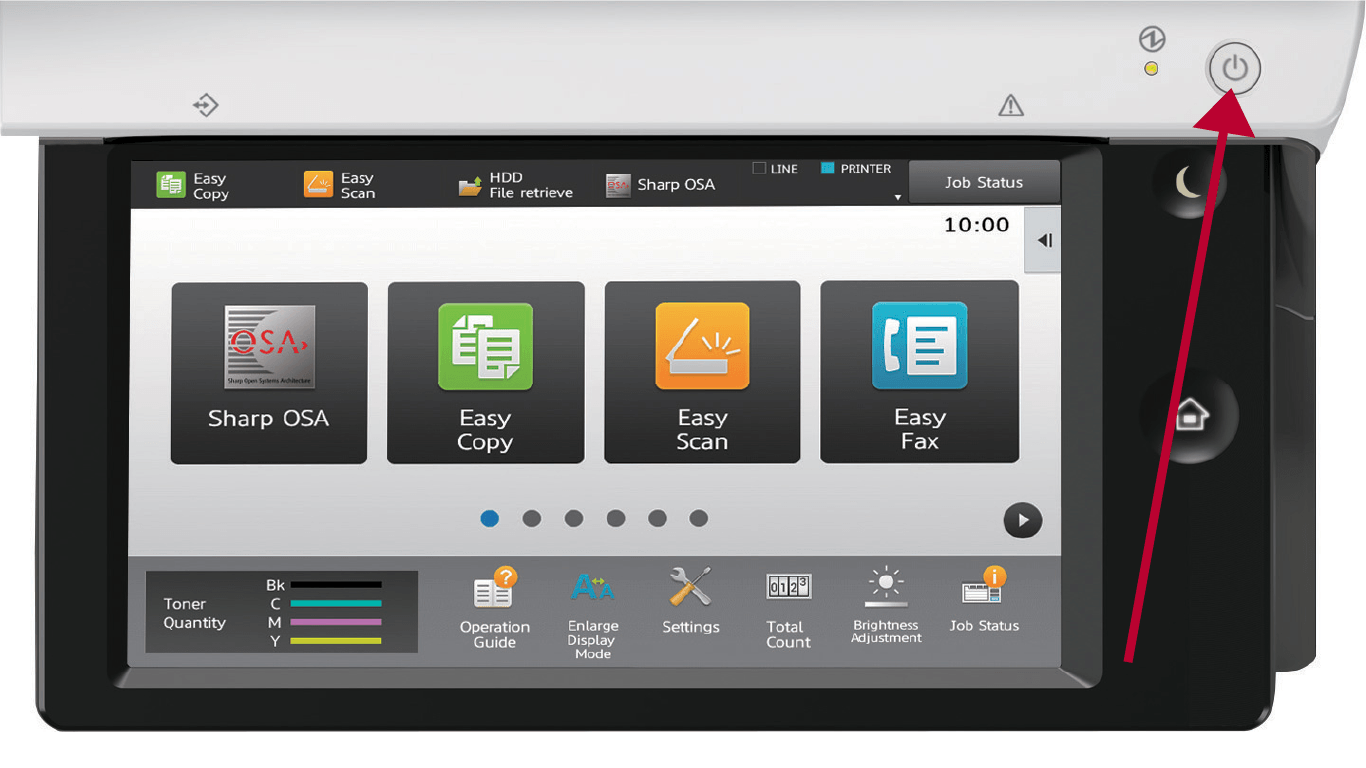 Use this button to turn off the machine on a regular basis. For example, use it, when leaving the office for the night or when you don't expect to use it for a few hours at a time.
The second is the Main Power Switch, usually located inside of the front cover of your device, or on the back or side, depending on the model. When trying to reboot your copier, be sure to turn off the Main Power Switch, not just the button on top of the machine.
With both hands, gently pull on the sides of the front cover to pop it open.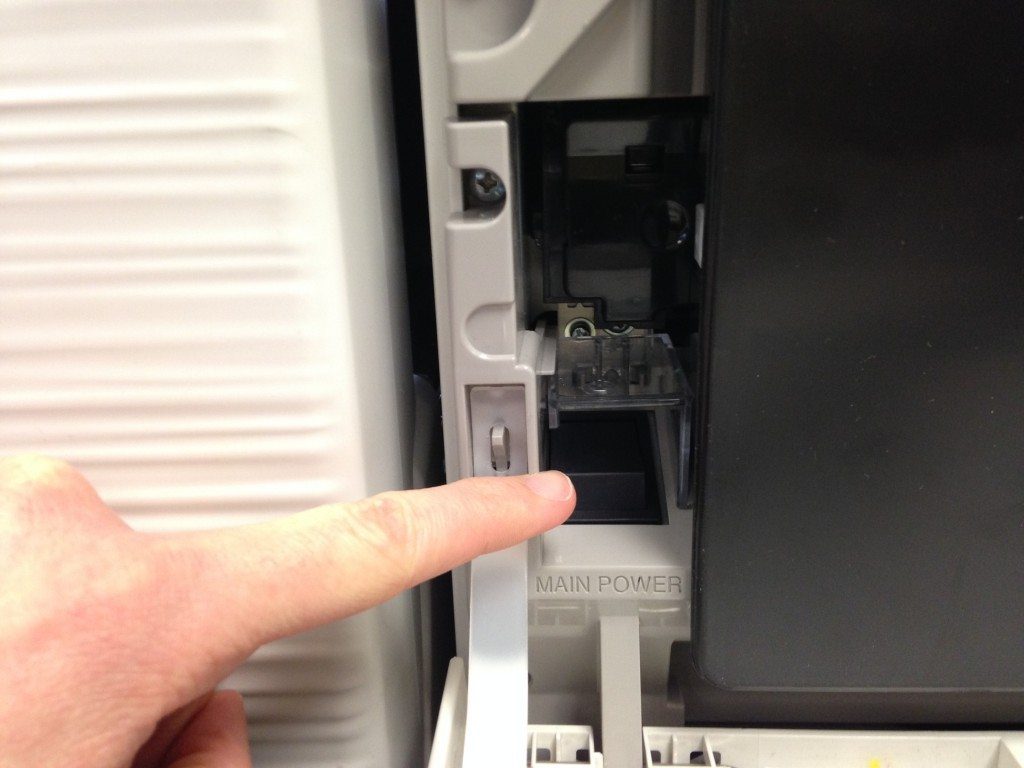 Once the front cover is open, you will see a switch somewhere under the cover that says "main power." The placement of the switch varies from copier to copier, but on newer machines it is generally located on the bottom left side.
Once you've switched the power off, let it sit for a couple of minutes and switch back on. Wasn't that easy? If you reboot your copier and still get an error code, it's time to call for service – but don't worry, service is what we do best. Rest assured, we'll have you back up and running in no time.