Les Olson IT's Accounting VP Amanda Slatter is nominated for SHEroes in STEM
This past weekend Saturday, March 5th, 2022, Thanksgiving point kicked off International Women's Day with a "SHEroes in STEM" (STEM = Science, Technology, Engineering, and Math) event held at the Museum of Natural Curiosity. Les Olson IT's new VP of Accounting Amanda Slatter was one of 12 nominated as one of the SHEroes to spotlight at Thanksgiving Point.
The event was put together to inspire elementary and middle school girls to pursue an interest in STEM careers and feel empowered to do so. The SHEroes were presented on posters or set up at 10 different activity demonstration tables. These women were selected to be presented as role models to children and especially girls to foster an interest in STEM fields.
SHEro Amanda Slatter, VP of accounting, offers this quote to inspire young female individuals who have an interest in STEM fields: "You Belong and are needed as the best version of yourself. You are Completely Capable of anything you decide to do".
Amanda's Who's your SHEro bio 2022-
"As a child, Amanda loved to organize and categorize all types of
things. Her method of playing with toys was to separate beads
into color piles and sort through Barbie's clothes. Her love of
and tendency to understand Math began early, which fostered
a love for Chemistry, and later Accounting. Accountants help
businesses keep and understand their financial records, which
lets them make healthy decisions quickly. Today, Amanda strives
for diversity and equity, not only in the workplace, but in all places.
She believes that the best decisions can be made when there
is representation from many different backgrounds. If you like
numbers and organization, you can find fulfillment in being an
accountant one day too!"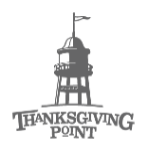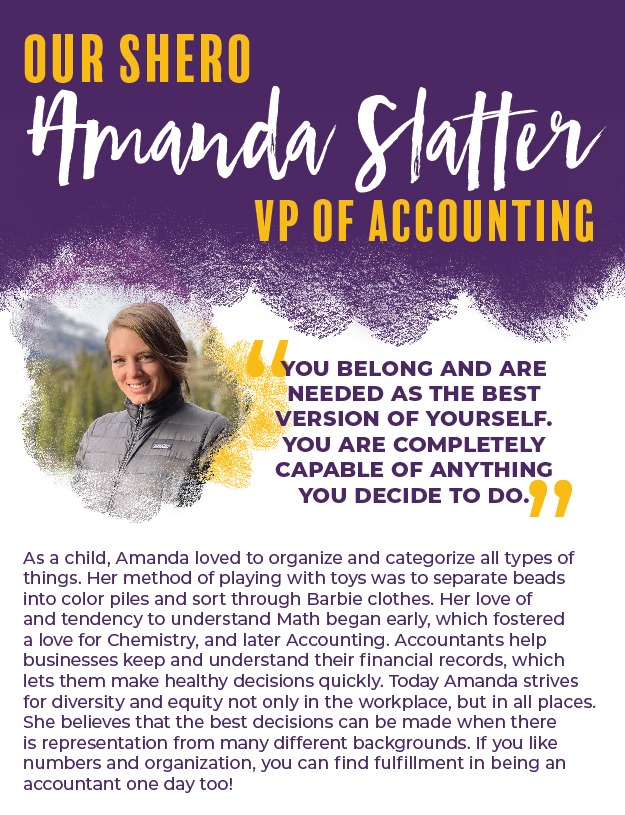 Amanda has been with Les Olson IT for over 10 years. She left for a brief period, and we are excited to announce Amanda has returned to Les Olson IT this past February as Vice President of Accounting, where she leads the Accounting team and is a key advisor to the Board of Directors. Amanda is a licensed CPA in the State of Utah. Her knowledge and skills will be instrumental in helping Les Olson IT grow and reach our future potential.
Les Olson IT like Amanda also believes in representation for diversity and equality in all places. We all have talents that can be brought to the table to use for good. When you put them all together in an organization it allows you to move mountains. If you would like to grow your career in STEM field, check out our job listings. We are always looking for individuals that would like to grow their talents in STEM. Who knows, maybe you will be able to grow into the next SHEro and inspire the younger generation of girls to seek careers in STEM. Anything can happen with a bit of hard work and dedication!