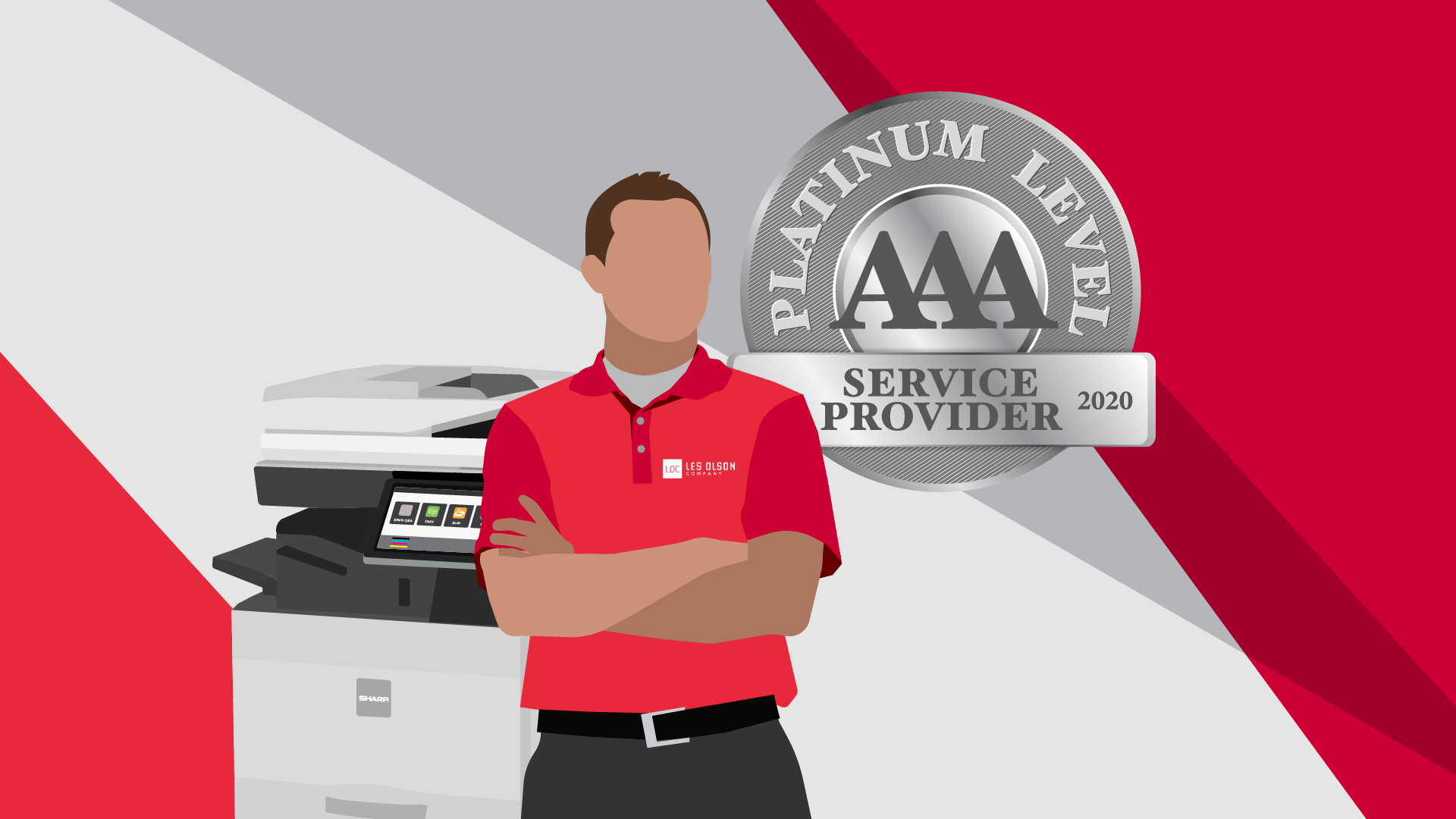 Les Olson Company has once again achieved AAA Platinum Service Provider status from Sharp. Sharp created their service rating program to distinguish service providers that don't just meet, but exceed performance benchmarks and the implementation of industry best practices. The AAA Platinum Service Provider rating is a reflection of a dealer's commitment to best practices in the following critical areas of service delivery:
Using genuine Sharp parts and supplies to deliver consistent performance and quality
Commitment to rigorous ongoing training of service technicians
Using remote diagnostic technology
Implement procedures to ensure timely updating of service call tracking tickets
Les Olson Company is one of only 12 dealers in the country to achieve AAA Platinum Service Provider status, and we owe it to our team of expert technicians. They do an amazing job every day, and consistently go above and beyond for our clients. We're proud to be a long-time partner of Sharp Electronics, and honored to receive this distinguished recognition.