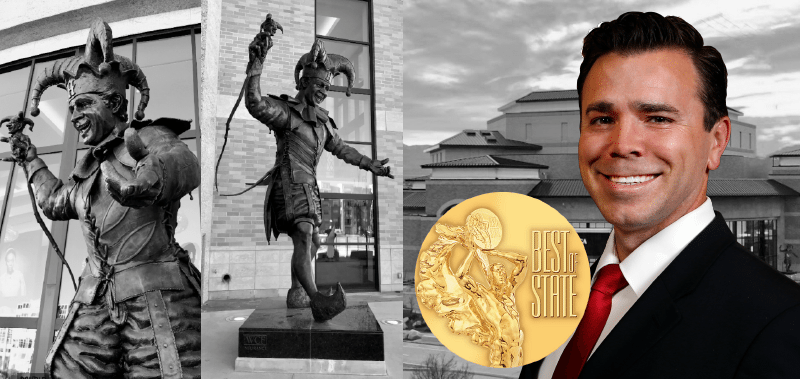 We are excited to congratulate Les Olson Company's very own, Scot Olson, on his recent Best of State award for his work on a sculpture at the new Hale Centre Theatre! Many of you only know Scot as Les Olson Company's Director of Marketing, but Scot is an extremely talented fine art sculptor and painter. When Hale Centre Theatre made plans to build their new 130,000-square-foot performing arts facility, they commissioned Scot Olson to create a larger-than-life bronze sculpture of the iconic Jester featured in their logo.
After nearly 3,000 hours spent crafting the 16-foot sculpture, it was unveiled at the Hale Centre Theatre Grand Opening Gala, fulfilling a lifelong dream for Scot. On May 17th, he was presented with a Best of State medallion in the Arts and Entertainment, Visual Arts category for Sculpture.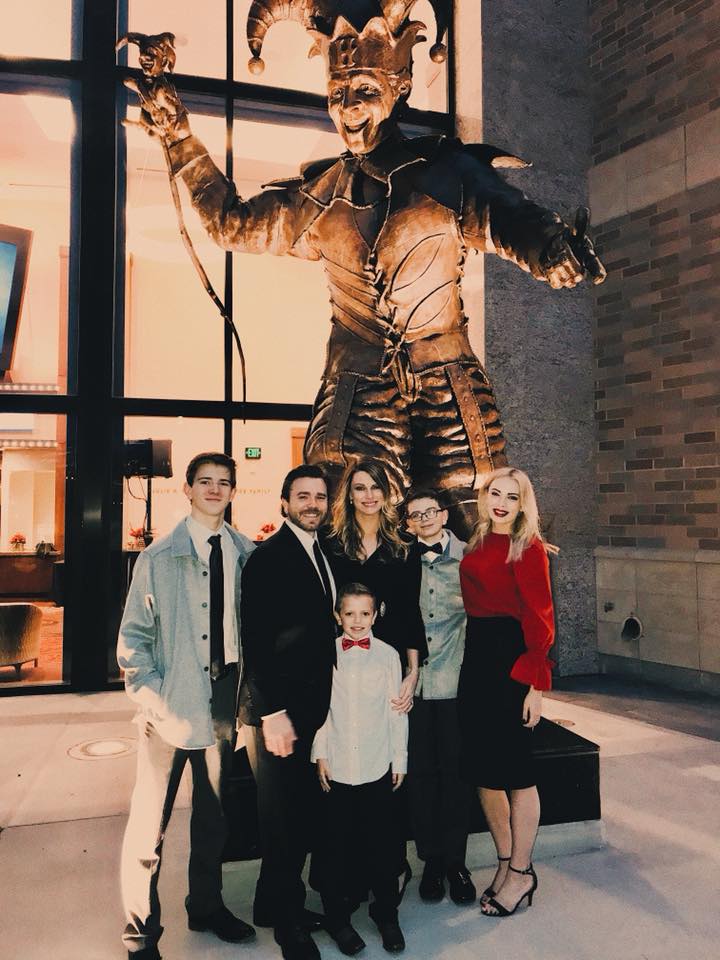 We are so proud of Scot and his contribution to the arts and culture in Utah. We would also like to congratulate the One Voice Children's Choir who were selected as the overall winners in the Arts and Entertainment category, receiving the Best of State Statue.
Scot said "I want to thank Hale Centre Theatre and all the people there who helped make [the sculpture] a reality. Also the Workers Compensation Fund who donated the funds to produce it, as well as Atlas Bronze Casting and their incredible team who did the foundry work."
To see some of Scot's other works, visit his website. Way to go, Scot!