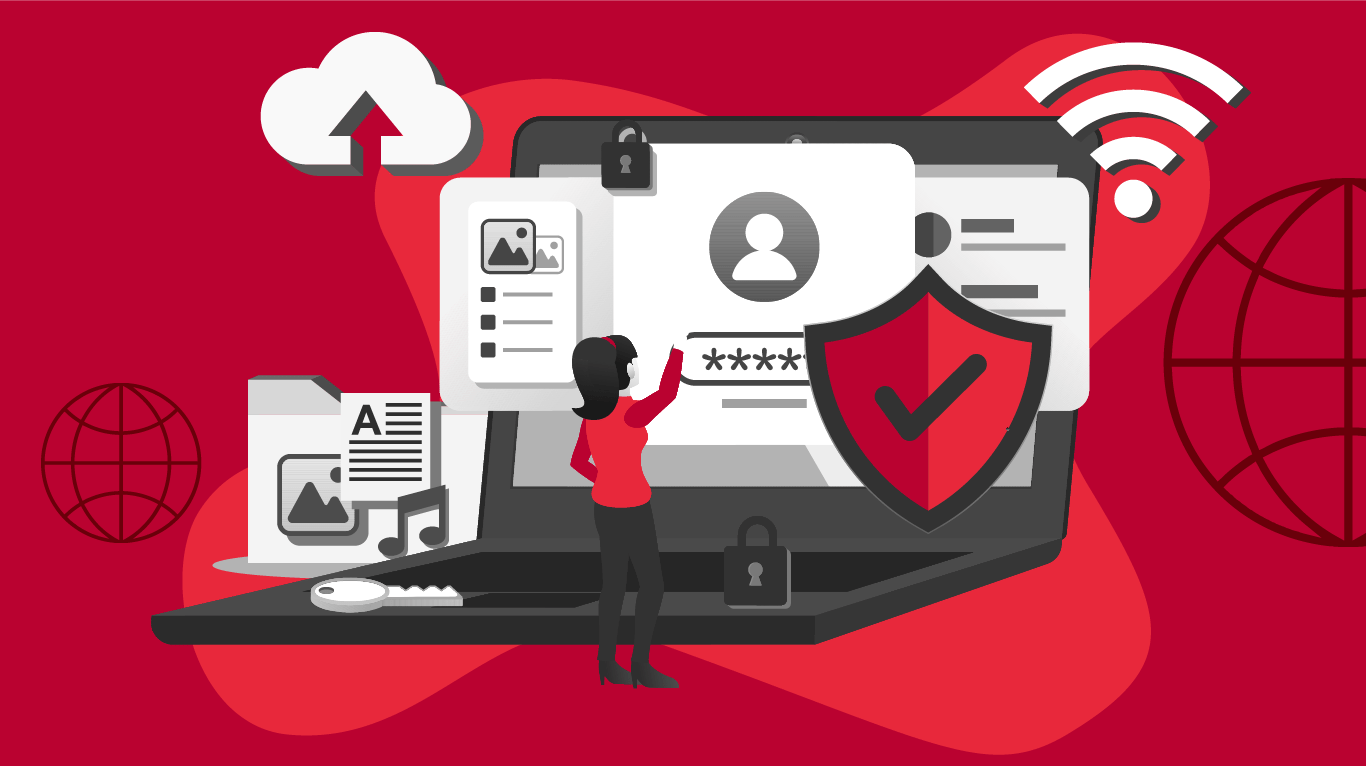 The internet is now more important in our lives than ever. But everyday hackers and scam artists are finding new ways to take advantage of unsuspecting businesses and individuals. Learn how to protect yourself with these 5 tips for online security.
Not only does the internet serves as a source of entertainment and information but it's also a valuable tool for business. It's hard to imagine getting much done without the internet but by now you know that it can also open up your business to security vulnerabilities.
Here are 5 simple tips for improved online security:
1. Wi-Fi – proceed with caution
Free Wi-Fi is tempting, but be sure that you consider who is providing the connection. Public connections at the local coffee shop are usually unsecured and leave your machine open to outsiders. While these networks provide convenience, there are risks to be aware of.
2. Be smart while banking and shopping
Shopping from familiar websites is a good place to start. Stick with the reputable sites that are tried and true – like Amazon or eBay. Also, when checking out and finalizing the purchase, look for the 'padlock' symbol or the abbreviation 'https' in the address bar at the top of your browser. This will ensure that you are on a secure, encrypted part of this webpage. Keeping an eye on your bank statements for suspicious activity is always a good idea, among these other best practices for shopping online.
3. Use secure passwords
Passwords for logging into any website should contain a mix of letters, numbers, and special characters – as well as be different for each website that you log into. It can definitely be a pain to remember all of these passwords but ask yourself which is more of a pain – remembering these or recovering stolen personal information.
4. Lock your computer
When you walk away from your machine, lock it. In Windows, it is as easy as pressing the Windows key + L. On an Apple Mac, pressing "Control+Shift+Eject" will do the trick (unless you do not have an optical drive, then you can hit the "Power" key instead of "Eject"). This practice would be the equivalent to deadbolting the front door of your home. It acts as a deterrent to the bad guys as well as a line of defense. It may even be worth setting up a password lock on your Apple or Windows machine as well.
5. Don't click on anything unfamiliar
If an offer is too good to be true, it probably is. If you get an email from an unknown source, do not click any of the links within it – and immediately report it to your IT department. If a window pops up while browsing a website, immediately close it. Familiarity is always your friend. Using your judgment and trusting your gut is the ultimate defense when online. Always play it safe!
Using the internet can be risky but with a little bit of caution, you can reduce the risk of a cyber attack.