ABOUT

US
Les Olson IT is a family-owned and independently operated business with nine locations, serving the entire State of Utah, Southeastern Nevada (Las Vegas, Boulder City, Kingman, Henderson, Mesquite), Southwestern Wyoming (Evanston, Green River, and Rocksprings), Arizona (Bullhead City, Kingman, and Lake Havasu City), and Preston, Idaho. We offer businesses office technology and networking solutions since 1956. With our over 65 years of experience, we currently serve non-profit organizations, healthcare, legal offices, government, retail businesses, financial companies, real estate, hospitality, construction, restaurants, print shops, and any business, giving us the expertise needed to diagnose your business needs and provide the correct solutions.
We get office equipment working and networks communicating. Our company offers a fleet of modern office equipment that propels companies to achieve their goals. We provide the latest printers, copiers, and scanners. The company stocks the common parts and supplies businesses need to keep office equipment operational. We sell commercial-grade production printers and wide-format printers with automated functions to effortlessly produce spot-on color and crisp text for exceptional marketing materials and company-branded communications with high-resolution at high-volume printing.
At Les Olson, we replace outdated mailing processes that cripple businesses and lag behind current USPS specifications. Our company provides new state-of-the-art mailing equipment and Pressure Sealers. We protect companies from cybersecurity threats, set up office telecom equipment and cloud services, network cabling for workstations, printers, and servers, and provide Managed IT Services for desktops, servers, migrations, software setup, and virtual machine conversions. Les Olson IT is your one-stop Outsourced IT Solutions that helps keep office technology operating so your staff can stay productive.
Technology changes bring business opportunities that were not available previously. Les Olson provides office technology solutions to help businesses do more with less and achieve operational efficiencies. We will help your enterprise acquire the tools to process information, better communicate with your target audience, and streamline company processes.
Change is inevitable, but the commitment of Les Olson IT to provide exceptional customer service and prompt solutions will not change. This company will continue to offer the best office technology products and service solutions that meet your organizational goals and needs. We will continue to put our customers' needs ahead of our own, give back to our community, and make office environments a better place to work.
Our mission is to provide the highest quality, state-of-the-art business technology and services at the fairest prices possible backed by superior customer service and support.
Locally Owned and Operated
Les Olson Company is a local company, providing advanced office equipment, product repairs & service, training, and supplies to businesses throughout the entire state of Utah as well as Clark County, Nevada. Our nine strategically-placed offices give us the ability to benefit your business in the following ways:
Nine Locations to Serve YouLocated near your business is one of our offices stocked with parts, toner, and paper supplies, staffed with friendly professionals.

Faster Service Response TimesBecause we maintain an office near you, we beat industry-standard service response times to get your equipment operating as quickly as possible and stay running with fewer interruptions to your business.

Free Supply DeliveryWe offer free supply delivery to customers in our service areas who have a service contract. We know you're busy, so we deliver ink, toner, and paper supplies directly to you.
Great Customer Service
Our number one priority is creating an exceptional experience for our customers. What makes us different is our dedicated team of service technicians, support specialists, and product experts. We treat you right! After all, it's our mission.
Hundreds of 5-star Google ReviewsEvery vendor will tell you that they are the best choice. But can they back it up with reviews from actual customers? We'll let the reviews speak for themselves. Behind every 5-star review is a satisfied customer, happy that they chose Les Olson IT.

Award-winning Service TechniciansAll of our technicians are factory trained and certified. They receive ongoing training to include the latest technology advancements. This means you get expert technicians who know how to fix your equipment right the first time. In fact, Les Olson Company is a Sharp AAA Platinum Service Provider. We are also an HP ServiceOne Expert Partner and offer service on all major brands.

Free Lifetime Copier & Printer TrainingWhen your printer, copier, or scanner is installed, our product experts make sure users are fully trained on its functions and capabilities to ensure the equipment can meet its full potential. And it's not a one-time training; you can contact our product experts to assist in training anyone on your team, at any time, for as long as you own your equipment.

Friendly Customer Service by Real-live PeopleWe don't have an automated answering system. When you call, a friendly and knowledgeable person will answer to assist and direct you to the department you need.

Network Operations CentersLes Olson IT helps our customers with backup data for emergency situations and data recovery. Onsite customer service and help desk functions combine to identify problems quickly and to get things fixed and running quickly.
Strength & Stability
It's our commitment to our customers to be here for them long into the future. After over 6 decades in business, we're stronger than ever. We're not only committed to being here for our customers, but also our community. Here's what that means for you:
Over 65 Years of ExpertiseLes Olson IT is stable and built to last. With over six decades of experience as a leading technology and service provider, you can depend on certified and professional technicians to identify and correct issues that could cripple your business and potentially lose business.

Strong Community CommitmentWe believe strongly in our responsibility to engage in our community. We do what we can to improve the places we live and work. Whether we're holding a food drive, providing volunteer opportunities for our employees, sponsoring deserving organizations, or providing scholarships to students – we're always looking to make a meaningful difference.
1956
Commander Sales Co. is Established
Les Olson announces that he has resigned as the Divisional Manager of Duplication, Dictation at ZCMI to start his own dictation sales company. His wife, Reva, is supportive, and all twelve children are invited to get their piggy banks and "buy-in" to the venture for a total of $63.
1958
Les Becomes a Copier Pioneer
Les takes on the Copease line of photocopier equipment, becoming the first person in Utah to sell a copier, a complete novelty at the time.
1960
Commander Sales Co. Renamed Les Olson Company
Reva convinces Les to rename Commander Sales Co. to Les Olson Company.
1969
Les Olson Company Sees Growth
Les Olson Company relocates for the 3rd time, signing a five-year lease on an office building on Richards Street, to accommodate the company's rapid growth. 
1974
Richards Street Building Hit by Devastating 
Fire
A fire destroys Les Olson Company's Richards Street headquarters. Determined not to let it fold the company, Les has the business back up and running just 3 days later.
1975
Les Olson Company Becomes Utah's Exclusive Sharp Dealer
Les Olson Company is offered, and accepts an exclusive contract as the only authorized Sharp dealer in the state of Utah, remaining Utah's exclusive Sharp dealer to this day.
1977
Les Olson Company Expands to Utah County
Les Olson Company opens its first Utah County location with an office in Orem, Utah.
1978
Les Olson Company Moves to South Salt Lake
Still growing, Les Olson Company acquires and relocates to a new building at 3244 S 300 W in South Salt Lake, the building that still serves as the company's Salt Lake location and corporate headquarters.
1992
Les Olson Founds Revco Leasing Company
Les Olson Company establishes an in-house leasing department, Revco, in honor of Reva Olson.
1993
Les Olson Company Expands to Weber County
Les Olson Company opens its first Weber County location with an office in Ogden, Utah.
1994
Les Olson Company Expands to Southern Utah
Les Olson Company opens its first Southern Utah location with an office in St. George, Utah.
1995
Les Olson Company Transitions to 2nd-generation Leadership
Les and Reva's children step in as 2nd-generation family business owners to carry Les Olson Company forward after the passing of Les Olson.
2002
Les Olson Company Expands to Cache Valley
Les Olson Company opens its first Cache Valley location with an office in Logan, Utah.
2003
Les Olson Company Expands to Nevada
Les Olson Company opens its first Nevada location with an office in Las Vegas.
2008
Les Olson Company Expands to Cedar City
Les Olson Company establishes an office in Cedar City, Utah.
2009
Les Olson Company Expands Product Line to Include HP
Les Olson Company begins a partnership with HP, becoming an HP Premium Dealer.
2014
Les Olson Company Becomes Provider of Expert IT Services
Les Olson Company expands into the realm of IT Services, opening a state-of-the-art Network Operations Center staffed with expert IT and network security professionals.
2016
Les Olson Company Transitions to 3rd-generation Leadership
With the retirement of Jim Olson, Les Olson Company's 2nd-generation CEO, Les Olson Company transitions to 3rd-generation leadership.
2016
Les Olson Company Celebrates 60th Year in Business
The Les Olson Company team proudly celebrates 60 years in business, and looks forward to many more years serving our customers.
2017
Les Olson Company Expands to Central Utah
Les Olson Company opens its first Central Utah location with an office in Price, Utah.
2017
Les Olson Company Brings NOC to Salt Lake Branch
Les Olson Company expands its Salt Lake branch with a state-of-the-art Network Operations Center for the Managed IT Services department.
2018
Les Olson Company Expands to Sanpete County
Les Olson Company opens its Sanpete County location with an office in Manti, Utah.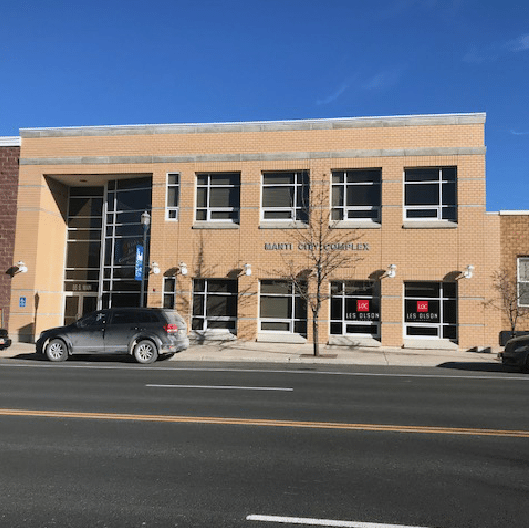 2019
Les Olson Company Restructures Corporate Leadership
Les Olson Company makes major changes to corporate leadership by restructuring their sales and service departments.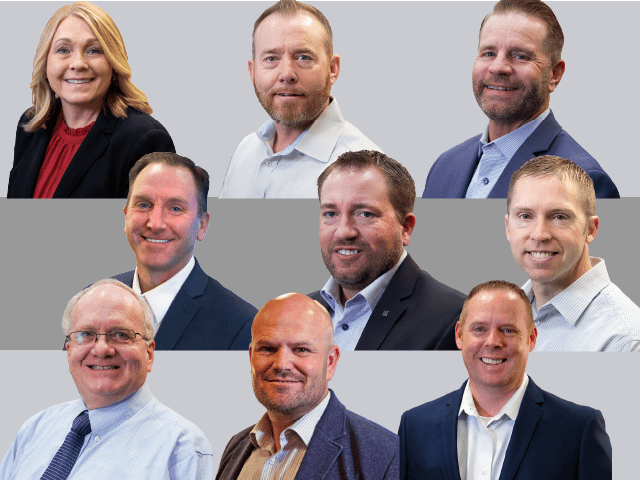 2019
Les Olson Company Expands to Serve Southwestern Wyoming
Les Olson Company brings their expertise to businesses in the Evanston, Green River, and Rock Springs areas of Wyoming.
2019
Logan Branch Office Expands to New Office Building
Les Olson Company moves the Logan branch office into a new, larger building to better serve Cache Valley businesses.
2020
Les Olson Company Navigates COVID-19
Les Olson Company adapts to weather the historic Coronavirus crisis safely for employees and clients.
Today
Built to Last
Les Olson Company's outlook has never been better as Les Olson Company continues to grow as Utah and Nevada's premier Office Technology and IT Services provider. Ownership and leadership remains in the Olson family with 4th-generation family members now working along side the 3rd. At Les Olson Company everyone is family, now employing over 315 dedicated professionals. 
Troy Olson
Chief Business Development Officer
Ryan Bingham
Executive VP of Branch Operations
Lisa Thaller
Chief Business Officer,
Chairman of the Board
James Olson
Chief Executive Officer
Reliable and Dependable
Our 4-generation family business is locally owned & operated. Les Olson IT's owners and executives are accessible because they live and work in your community. That gives us greater flexibility to provide the best customer experience in a variety of situations.
Our executive team runs the Les Olson IT company and is sensitive to the needs of your business. Your needs are our starting point to develop and implement comprehensive solutions that meet your business goals. We hire the best people with problem-solving skills. Our technicians carry a friendly disposition and dedication to serving others. We sincerely wish to serve your business to maximize your office communications and transactions. We want to help you meet your business goals. Experience the difference!
Satisfaction Guarantee
Our commitment to your business is your total satisfaction. We offer quick, efficient service and support on all our products, and promise that our highly trained and certified technical staff will be there to support you. If not completely satisfied with a product, service, or support provided by Les Olson Company, please contact an owner directly at 801-486-7431.