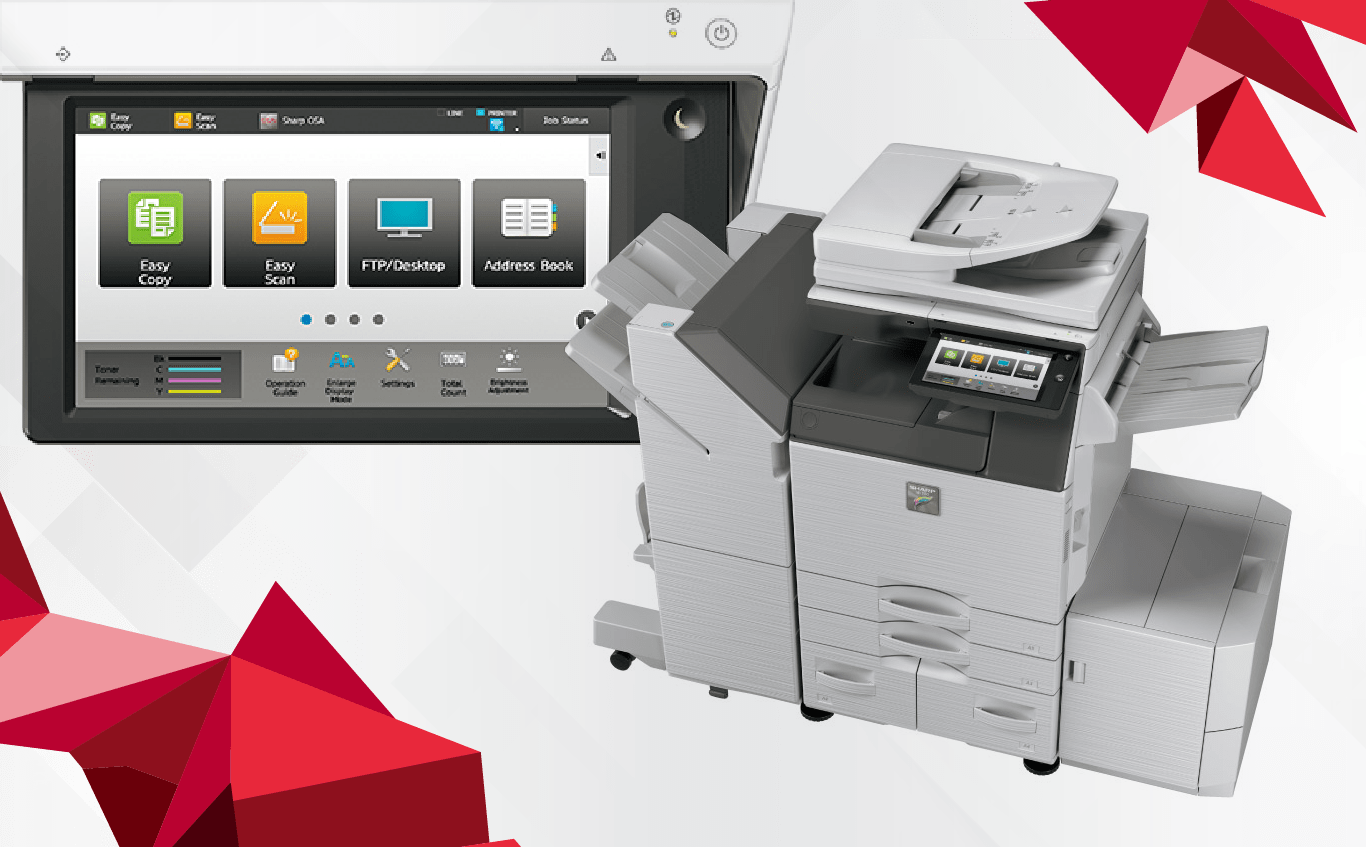 Sharp Has Recently Added Apple AirPrint and Email Connect Features to the Color Advanced and Essential Series MFPs to Help Users Streamline Productivity
Sharp's commitment to strengthening their product offering is clear as they continue to add new features, giving their Color Advanced and Essential Series Multi-function Copiers the best available workflow technology.
Apple AirPrint
Color Advanced and Essential Series models are now AirPrint-certified on iOS 9 and Mac OS X 10.11. In addition to printing, users will now be able to scan and fax from Mac OS X devices. Sharp recommends that users update their Apple devices to the latest operating system for optimal performance.
Email Connect
Users can also now scan and send emails from their logged-in email address, and have access to both global and personal contact lists with sent history in Outlook or Gmail clients that have single sign-in support.
The new Email Connect feature makes integration with on-premises Microsoft Exchange Servers and Google Gmail webmail service is virtually seamless. Email Connect adds convenience by applying Exchange Server rules and security settings, including size limit and destination restrictions.
We look forward to seeing more enhancements to Sharp's already excellent line of Multi-function Copiers. Les Olson Company is a proud Sharp dealer. Interested in the Color Advanced or Essential series? Let us help you find the right fit for your office.
Get a Demo or Quote on a Sharp Copier with PANTONE Color Matching