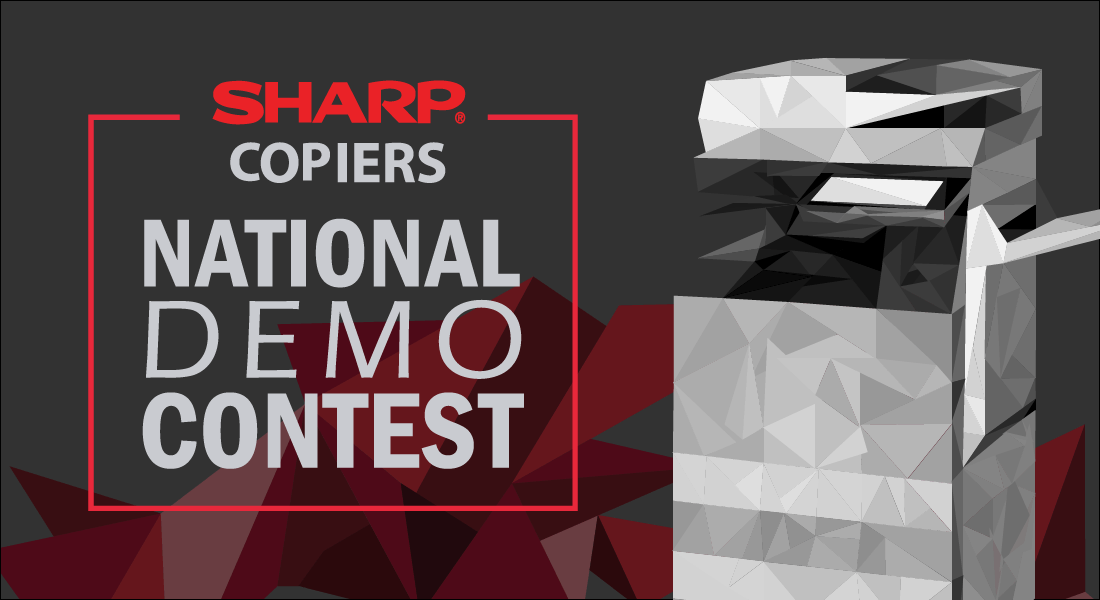 Sharp recently held a demo contest to recognize the most skilled salesperson in the country. Throughout the month of April, Les Olson Company's Sales Representatives competed with one another, and one person in each branch was selected (with the help of Sharp) as a finalist. These individuals then competed in Sharp's Regional contest, which was ultimately won by one of our skilled sales reps.
The competition helps highlight the ability of the salespeople to demonstrate their knowledge of Sharp's copier products, their features, and how they can help businesses achieve their goals. We are so proud of all Les Olson Company's sales professionals who put their knowledge and skills on display, especially those who advanced to the Regional Contest.
Greg Murdock, a Senior Territory Manager with Sharp said, "Each sales person took the exercise seriously and put in the time to understand the scenario and deliver a convincing demonstration of Les Olson Company, Sharp Electronics and the Sharp product. They delivered a professional and compelling demonstration that showcased why Les Olson [Company] is the number one Sharp dealer in the country."
We always appreciate the opportunity to see the knowledge our sales reps demonstrate in this contest, and we can confidently tell you that when you work with any of our representatives, you're in excellent hands. We wish our regional winner the best of luck as he advances to the Zone Demo Contest in New York City this June, and (hopefully) Sharp's National Demo Contest!
Greg Murdock said of the Regional Winner, "[his] knowledge of the product was excellent, but his ability to connect with the customer, satisfy their needs and deliver it all with confidence and polish was second to none."